2016 Honorees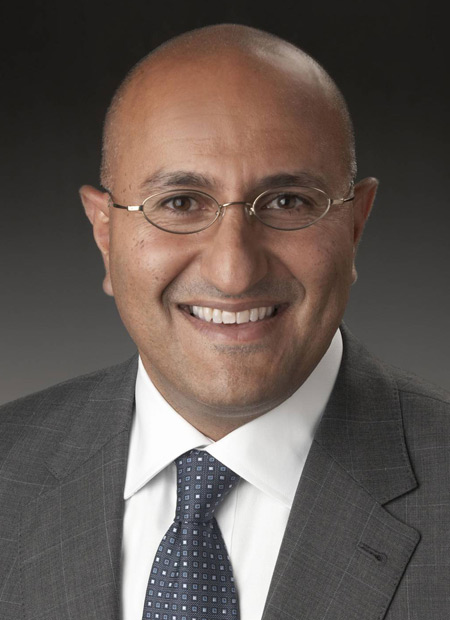 Mother Rosalie Clifton Hill Award
Sam K. Attisha '89 (BBA)
Vice President of Business Development and Public Affairs, Cox Communications, California Operations
As vice president of business development and external affairs for Cox Communications' California operations, Sam Attisha is responsible for identifying future business development opportunities, and negotiating strategic partnerships. He also oversees public affairs — providing leadership and direction to the company's legal, government and community relations, public relations, and employee communications functions in California.
Attisha is also responsible for the company's local channels, including Channel 4 San Diego, Cox 3 in Orange County and Cox 8 in Santa Barbara.
He has held various roles within Cox Communications: as government and public relations manager in San Diego from 1995 to 1996; and national accounts manager at Cox's corporate headquarters in Atlanta. In 2007, he returned to Cox in his current role.
Attisha, who grew up in El Cajon, holds a BA in Business Administration from the University of San Diego, where he was the Associated Student president. He earned his MBA from California State University, Sacramento.
He currently serves on the board of directors for the: USS Midway; the Downtown San Diego Partnership (Secretary); and California Cable and Telecommunications Association (Executive Committee). He is also chair of California Channel Board of Directors and vice chair of the San Diego Regional Chamber of Commerce (Public Policy Chair and Management Council).
Attisha and his wife, Shereen, have three sons.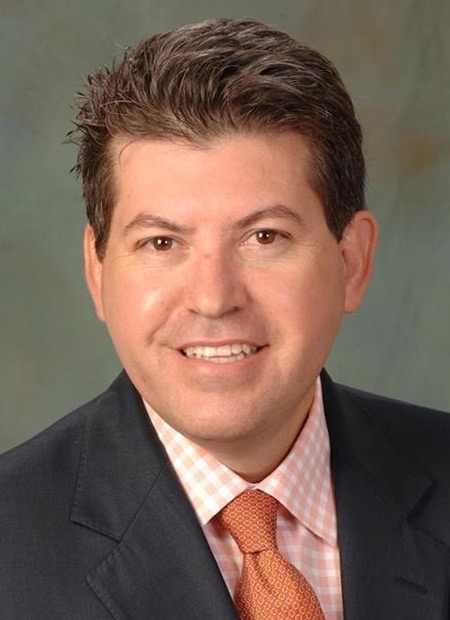 Bishop Charles Francis Buddy Award
Miguel D. Vasquez '94 (BBA)
CEO and Chair, California Foundation Fund
Miguel D. Vasquez is a Mexican immigrant from the rural highlands of the state of Jalisco. He attended elementary school in Tijuana before his widowed mother and siblings immigrated to the border town of San Ysidro. He is a graduate of the Class of 1994 at the University of San Diego with a degree in business administration. He obtained his graduate education in banking and management from Pacific Coast Banking School and Alliant International University.
Prior to his current role, Vasquez was a branch manager and vice president at the Hong Kong and Shanghai Banking Corporation.
After a successful management career in finance and emerging wireless technologies, Vasquez founded the California Foundation Fund to inspire and empower social entrepreneurs and young leaders.
At the California Foundation Fund, Vasquez developed several academic and business collaborative programs including the annual FUTUREBOSS Youth Entrepreneurship Business Plan Competition. More than a thousand high school students from underserved communities participate in this leadership and college prep program every year. Winners receive prizes, grants and mentoring to start their own business.
In addition to his work with youth, Vasquez has been tapped by the region's most prominent organizations to aid in the development of entrepreneurial talent. In 2012, Vasquez was appointed as the director of Alliant School of Management's Center for Business Acceleration, established to grow and sustain emerging businesses that help serve and empower under-resourced communities. In 2013, Vasquez was appointed as director of commercialization at UCSD Rady School of Management to startup and launch its 3D virtual reality campus. In 2015, Vasquez was appointed as Entrepreneur in Residence for Connect San Diego, a regional business incubator that catalyzes the creation of innovative technologies and life science products.
Vasquez has also served as: the California Foundation site council chair; board member of InterAmerican College Scholarship Foundation; resource chair of the San Diego County Financial Education Task Force; member of the President's Lecture Series at Alliant International University; vice chairman of the San Diego County Hispanic Chamber of Commerce; board member of United States University; board member of La Cuna foster care; and board member of La Raza Lawyers Scholarship Foundation.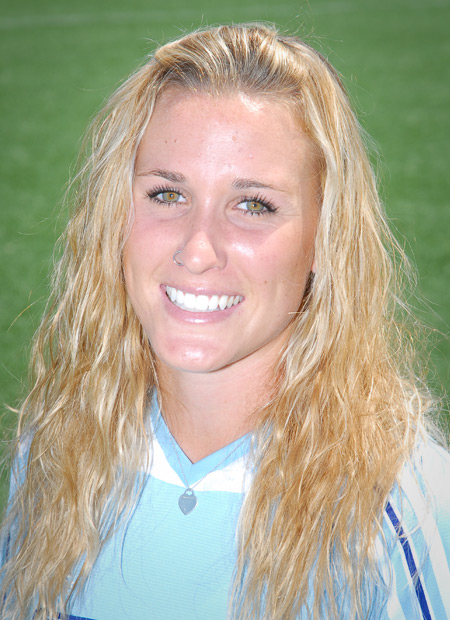 Chet and Marguerite Pagni Family Athletic Hall of Fame
Leigh Ann (Robinson) Brown '08 (BA)
Women's Soccer, 2004 – 2007
Leigh Ann (Robinson) Brown turned in an outstanding career with the USD women's soccer team from 2004 to 2007. A four-year starter at midfield, she played a key role in leading the Toreros to two NCAA Tournament appearances (2007, 2004) and to a total of 45 victories. During her senior year, the 2007 squad finished 15-3-3 overall and reached a program-best ranking of No. 9 in the country. Postseason honors included Fourth Team All-America (Soccerbuzz), Second Team All-West (Soccerbuzz), Second Team All-Far West Region (NSCAA), and First Team All-West Coast Conference.
Prior to her senior campaign she was recognized with additional honors: First Team All-WCC (2006); Third Team All-Far West Region (NSCAA, 2006), and Second Team All-WCC honors (2005). She finished her USD career in the top-10 among numerous Torero records: including sixth in points (48) and assists (18), and ninth in single-season records for points (25) and assists (8), both achieved in 2006.
Following graduation, Brown was drafted in the sixth round of the 2009 WPS Draft by the FC Gold Pride. Her professional career included stops with FCS Gold Pride, Atlanta Beat, Philadelphia Independence and, most recently, with FC Kansas City, where she was part of back-to-back NWSL Championship teams.
On Aug. 22, 2013, Brown received her first call up to the United States senior team by U.S. Head Coach Tom Sermanni, and would go on to help the team earn two caps.
A native of San Diego, Brown graduated from USD with a degree in communication studies. She recently married former USD men's basketball player Danny Brown.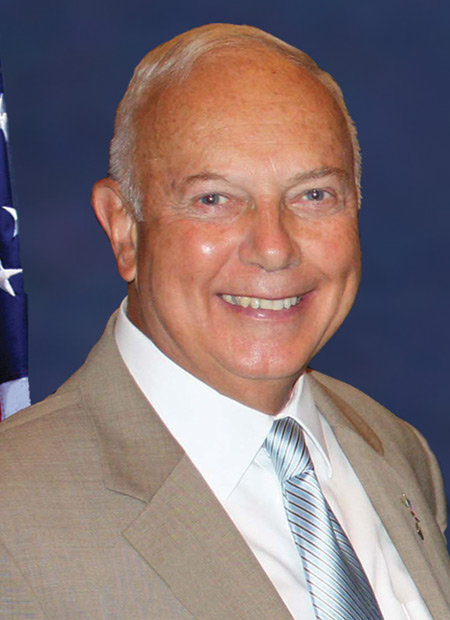 Author E. Hughes Career Achievement Award
College of Arts and Sciences
Maj. Gen. William M. Matz Jr. (Ret.) '73 (MA)
U.S. Army
Maj. Gen. William Matz is a combat veteran of the United States Army with a distinguished military career spanning four decades. As an infantryman, he served in Korea, Panama and as a company commander with the 9th Infantry Division in Vietnam (where he was wounded in action in the 1968 TET offensive).
A graduate of the Army's ranger school, Matz served in the 82d and 101st Airborne Divisions and was executive secretary to two Secretaries of Defense. He also served two years with the Navy/Marine amphibious force during the Vietnam War and deployed with the 7th Infantry Division to Panama during Operation JUST CAUSE in 1989.
His combat decorations include the Distinguished Service Cross, Silver Star and Purple Heart. Upon retirement from the Army, Matz worked eight years in the defense industry. First, with Raytheon as vice president, Army Programs and later, as general manager for Northrop Grumman's Saudi Arabian National Guard Modernization Program in Saudi Arabia.
In 2005, President Bush appointed Matz to the Veterans' Disability Benefits Commission. For seven years he served as president of the National Association for Uniformed Services, a national veterans organization, which advocates for service members, veterans and their families.
He is currently self-employed as a military/veteran consultant and is on the board of directors of the Eisenhower Institute. He received a BA degree from Gettysburg College and a MA degree from the University of San Diego. He is a graduate of the Army War College and Harvard University's senior executives in government course.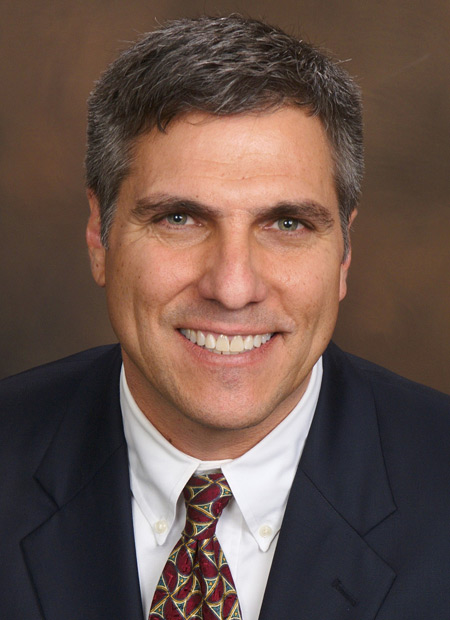 Author E. Hughes Career Achievement Award
School of Business Administration
Vincent J. Kasperick '84 (BBA)
Founder and CEO, AimLoan.com
Vincent J. Kasperick graduated from USD in 1984, majoring in accounting. He joined Price Waterhouse in San Diego, where he received his CPA designation. He then spent 13 years in the banking industry, including seven as the president of a San Diego-based bank specializing in mortgage banking.
In 1998, Kasperick founded AimLoan.com, an Internet-based mortgage lender committed to using technology to deliver transparency, savings and convenience to its customers. Over the past 18 years, AimLoan has expanded throughout the country and is regularly ranked one of the top five direct-to-consumer independent mortgage companies in the nation.
Kasperick is philanthropically active both personally and through his company. He strongly believes in the idea of "social and corporate responsibility" and his company has conducted 52 community service campaigns, raising over $1.5 million for worthy non-profits selected by the AimLoan Associates. In 2010, AimLoan founded the San Diego Blues Festival, an annual hunger-awareness event benefitting the San Diego Food Bank.
Kasperick has served on numerous non-profit boards over the past 25 years including St. Vincent de Paul Village (Father Joe's Village), the San Diego Food Bank, LISC, the San Diego Hunger Coalition and, most recently, the newly formed Catholic Community Foundation of San Diego. He has also remained active at USD, currently serving on the advisory boards of the Nonprofit Institute and the Center for Real Estate.
Kasperick is married to Candace Kasperick, a nurse for the San Diego School District who shares his passion for philanthropy, particularly issues concerning at-risk children and youth. He and Candace live in Ocean Beach and attend Sacred Heart parish.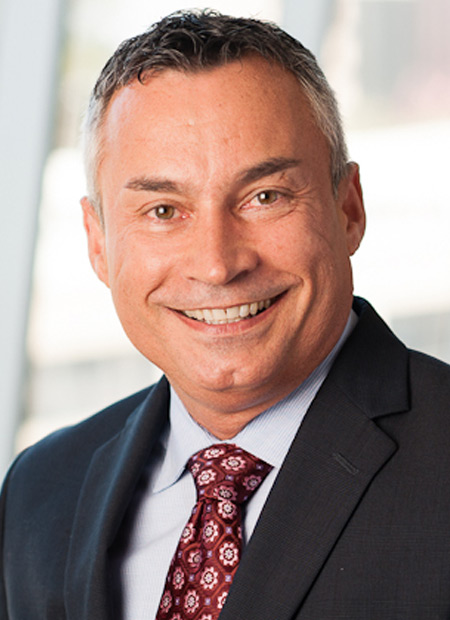 Author E. Hughes Career Achievement Award
Hahn School of Nursing and Health Science
Pablo Velez '06 (PhD)
Senior Vice President and CEO, Sharp Chula Vista Medical Center
Pablo Velez is senior vice president and chief executive officer of Sharp Chula Vista Medical Center, a 343-bed hospital located in San Diego's South Bay. He develops and manages the hospital's budget, oversees long-range plans and develops relationships with physicians and other community leaders that enhance the success of the hospital. Among his greatest career highlights is the $250 million master site plan expansion he's currently overseeing. As part of the expansion, Sharp Chula Vista will add a new hospital in 2019 with capacity for 138 greatly needed patient beds for the growing community it serves. Velez is extremely proud to see it become a reality.
Velez says becoming a nurse is one of the greatest things he's ever done, saying the career fits perfectly with his philosophy of leaving things better than he found them. He enjoys contributing to research and articles, including "Effects of Organizational Trust" in the Organization Development Journal in 2012, and "Do Gender and Race/Ethnicity Influence Acute Myocardial Infarction Quality of Care in a Hospital with a Large Hispanic Patient and Provider Representation?" in Cardiology Research and Practice in 2013.
He's received the: 2010 Association of California Nurse Leaders Excellence in Leadership Award; 2013 Chula Vista Chamber of Commerce Vision and Leadership Award; and the 2014 Chula Vista Chamber of Commerce Outstanding Business Leader of the Year Award. However, his greatest source of pride is the extraordinary employees, physicians, volunteers, board members, donors and community members with whom he interacts every day.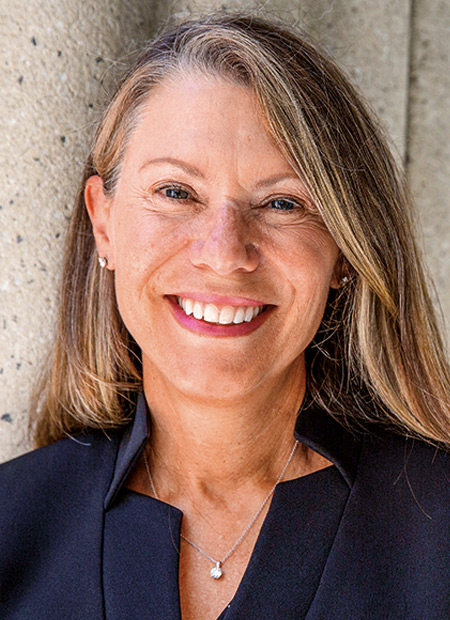 Author E. Hughes Career Achievement Award
Joan B. Kroc School of Peace Studies
Janice Deaton, JD, '10 (MA)
Training Course Director, Justice in Mexico's OASIS Initiative, Law Offices of Janice M. Deaton
Janice M. Deaton is a federal criminal defense attorney and the training course director with Justice in Mexico's OASIS initiative at USD. OASIS (Oral Adversarial Skill-Building Immersion Seminar) supports Mexico's constitutional reform, which will bring transparency and improve human rights for those accused of and those victimized by crime in Mexico. OASIS trains professors and students in oral trial skills, ethics and investigation at the Facultad de Derecho de la Universidad Nacional Autónoma de Mexico (UNAM). UNAM is the largest university in Mexico. Mexico's constitutional reform will initiate oral, adversarial trials in the Mexican criminal courts.
In the majority of Deaton's criminal cases in San Diego, she is court-appointed to represent low-income or indigent clients. In 2007, she took a sabbatical to establish a nonprofit spiritual center, called Corazon Global, in La Cacho, Tijuana, Mexico, which she actively directed until 2010. The center is now managed by Tijuana residents.
In 2009, she returned to school at USD and, in 2010, earned a master's degree in peace and justice studies, with an emphasis in human rights and a focus in Mexico and Guatemala. Since graduating from the Joan B. Kroc School of Peace Studies, Deaton has remained active at USD and the Kroc School in particular. She is a member of the Advisory Council for the school's Trans-Border Institute; co-teaches a workshop called "Transformation of a Peacebuilder," with William Headley, CSSp, PhD, and attends as many of the excellent lectures and conferences as she is able.
Deaton is also civically active on both sides of the border, as a member of the Advisory Board of the San Diego Museum of Man's Border Crossing Project, and the State of Guanajuato's School of Judicial Studies and Investigation in Mexico.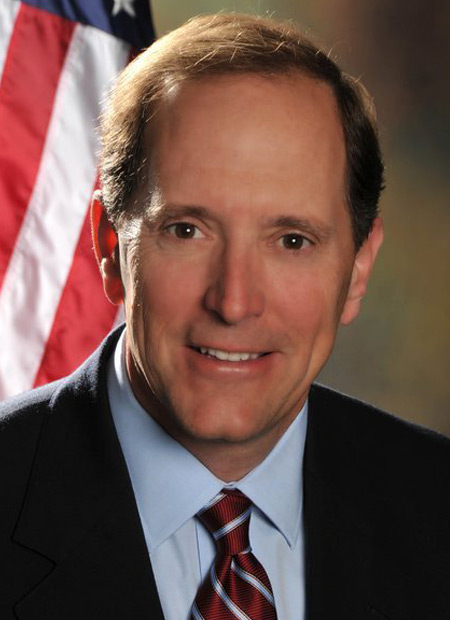 Author E. Hughes Career Achievement Award
School of Law
The Honorable Dave Camp '78 (JD)
Senior Policy Advisor, PricewaterhouseCoopers
The Honorable Dave Camp is the senior policy advisor within PricewaterhouseCooper's Washington National Tax Services (WNTS) practice. In this role, Camp provides his perspective to PwC clients on the global business environment and important federal policy issues, including tax reform, the economy and the impact of proposed policy changes on businesses.
A member of Congress for more than 24 years, Camp served as chairman of the Committee on Ways and Means and is recognized for his leadership in advancing federal tax reform. In March 2014, he introduced the Tax Reform Act of 2014, the most comprehensive tax reform proposal since the mid-1980s. Prior to his chairmanship, he was a member of the Joint Committee on Taxation (JCT) for six years, serving as chairman in 2011 and 2013 and vice chairman in 2012 and 2014.
Camp's extensive tax policy experience helps companies navigate the dynamic legislative and regulatory process to develop successful strategies and advance policies meant to improve economic growth and competition in global markets.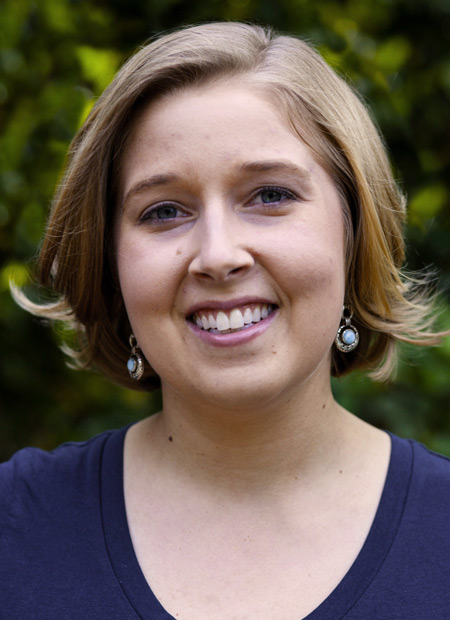 Alumni Emerging Leader Award
School of Leadership and Education Sciences
Diana Combs Neebe '08 (MEd)
English Teacher and Instructional Technology Coach, Sacred Heart Preparatory
Diana (Combs) Neebe is a high school English teacher and instructional technology peer coach at Sacred Heart Preparatory. She is passionate about finding new ways to engage students in meaningful learning. The 1:1 environment has enabled Neebe to enrich students' learning experiences, more actively differentiate instruction, and personalize her approach to assessments and feedback. She is the co-author of Power Up: Making the Shift to 1:1 Teaching and Learning, a professional text for teachers.
Neebe was named the 2014 Outstanding Young Educator for the International Society for Technology in Education, recognizing her as an educator who demonstrates vision, innovation, action and transformation using technology to improve teaching and learning.
A Google for Education Certified Innovator, Neebe presents nationally at conferences including National Council of Teachers of English and the International Society for Technology in Education, and consults for schools and districts to help facilitate their 1:1 programs.
Neebe is currently working on her doctorate in education at the University of San Francisco, where she helped design the new online education master's program in digital technologies for teaching and learning. She earned her undergraduate degree from the University of California, San Diego, and her master's in curriculum and instruction as well as an English teaching credential from USD's School of Leadership and Education Sciences.
Diana shares her insights on teaching with technology and supporting literacy via Twitter @dneebe and at diananeebe.com.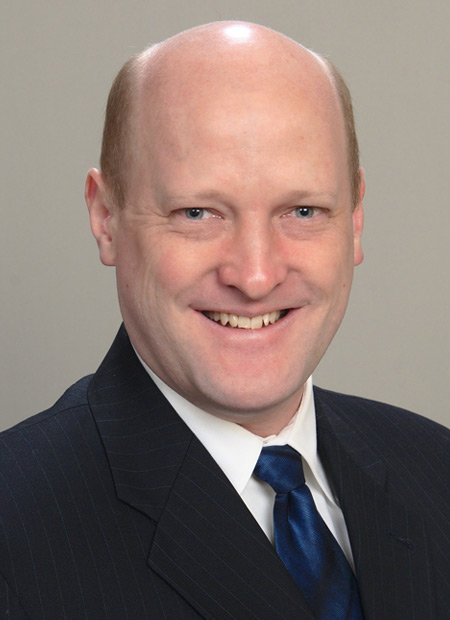 Alumni Emerging Leader Award
Shiley-Marcos School of Engineering
Andrew Putnam '03 (BS/BA), '03 (BA)
Principal Research Hardware Design Engineer, Microsoft Research
Andrew Putnam was born in Colorado Springs, Colo., to parents John and Ardyce Putnam. He attended USD from 1998 to 2003, where he graduated summa cum laude with a dual BS/BA degree and a triple major in electrical engineering, computer science and physics. He went on to attend the University of Washington, where he received his MS and PhD in computer science and engineering in 2006 and 2009 respectively.
Putnam's first job was as a janitor at a tourist attraction in Colorado Springs, where he performed more than 6,000 toilet scrubbings and emptied more than 23,000 garbage cans. While at the University of San Diego, he started an internship and later a full-time position while still in school at Raytheon in San Diego, where he was a software engineer in Tactical Operations on the Ship Self Defense System (SSDS Mk2), which protects aircraft carriers and other naval ships from missile attacks.
Putnam is now a principal research hardware design engineer at Microsoft Research's New Experiences and Technologies (NExT) team. His research focuses on expanding the boundaries of what's possible in computing by improving the energy efficiency and performance of the data centers that power cloud computing.
He was the first engineer on the Catapult project at Microsoft, which became the first to introduce reprogrammable hardware accelerators, called FPGAs, into a production datacenter. Putnam's design now runs in thousands of servers in production, helping to power services such as cloud computing, online storage, web search, and computer security.