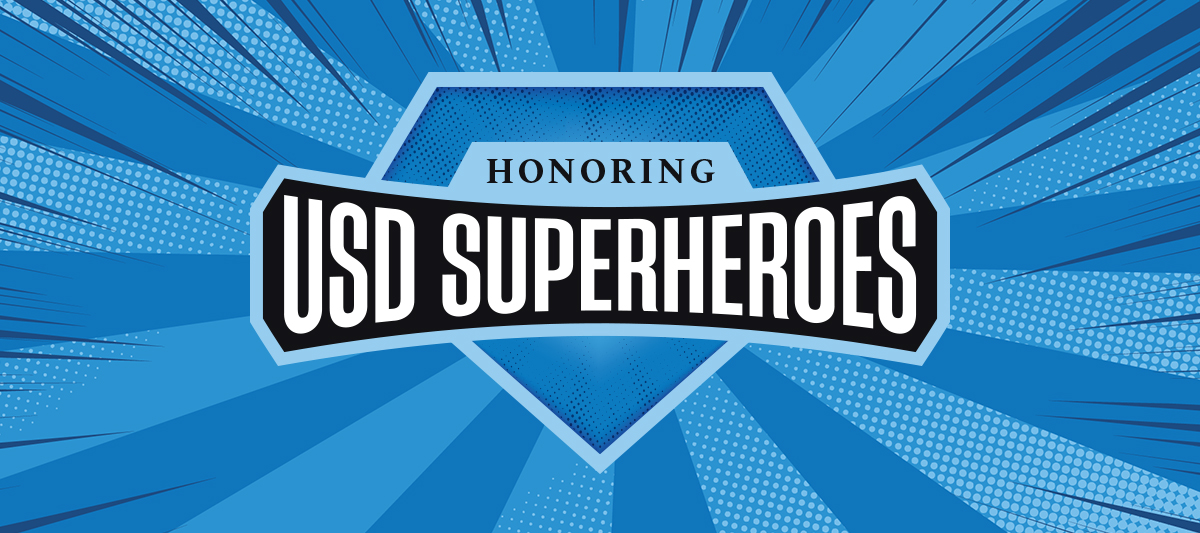 Prepare to be amazed for a one-of-a-kind celebration
Join the University of San Diego in recognizing its superheroes at the 24th Annual Alumni Honors celebration.
These 11 fantastic forces to be reckoned with will come together for a night to remember at a distinctive awards program, beginning with a wine and beer reception at 5:30 pm in KIPJ's Garden of the Sky.
The ceremony is at 7:00 pm in the KIPJ Theatre, followed by a dazzling dessert display and super surprises under the stars in the KIPJ's Garden of the Sky.