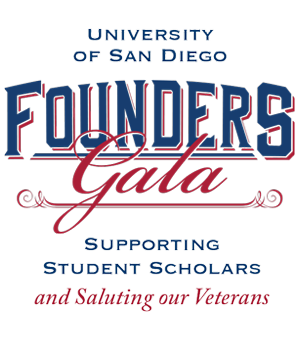 The Founders Gala provides scholarships to USD's best and brightest students.
The Founders Endowed Scholarship Fund provides financial assistance for USD undergraduate, graduate and law students to ensure that the most promising students have access to USD's exemplary educational experience.
In 2017, proceeds from the Founders Gala will establish a new, endowed scholarship fund dedicated to veterans. Read below for testimonials from past scholarship recipients.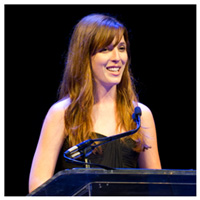 There's something so selfless and passionate about giving to total strangers — because you are giving money you have worked for and earned — to provide opportunities for someone you don't know."
Toni DeGuire, Class of 2013
Major: English and Sociology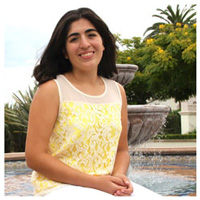 "I didn't want to miss out on the complete college experience. This scholarship gives me the gift to make the most of my time here at USD and to make an impact in the world as a student and as an engineer."
Ailsa Tirado, Class of 2016
Major: Industrial and Systems Engineering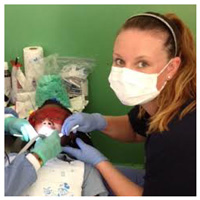 "The scholarship made it possible for me to travel to the Dominican Republic to provide basic health care for hundreds of school-aged children. It was a rewarding experience and was hard to leave."
Laura Gilbert, Class of 2014
Major: Master's Entry Program in Nursing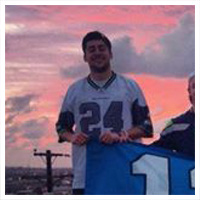 "I wouldn't be here if it wasn't for scholarships and financial aid…generous donors made it all possible and I intend to pay every dollar back once I graduate by helping support scholarships for students who come after me."
William Dow, Class of 2015
Major: Electrical Engineering
Support Student Scholars and Salute our Veterans!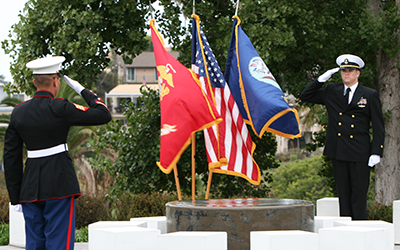 Today nearly 600 students at the University of San Diego are on active-duty, are veterans, are enrolled in the NROTC program, or are military family members.
The university has long been a supporter of those who served and those still serving.
In July 2012, USD launched a Veterans Legal Clinic through the School of Law, helping veterans from throughout the community manage disputes related to their GI Bill benefits.
When the university opened its Veteran's Center in October 2014, USD became the only private, faith-based university in California with a dedicated space for student veterans.
USD's School of Business was ranked No. 28 for graduate business programs out of 140 business schools across the country in the Military Times Best for Vets: Business Schools survey rankings.