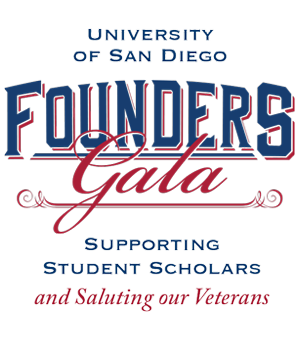 Commemorative Program Advertising
Place advertising or a special message in our commemorative program!

Share your support and encouragement for your favorite USD student scholar or pay tribute to a military veteran.The four-color, 8 x 10 publication will be distributed to over 500 gala attendees including CEOs, corporate executives, community and military leaders, and USD alumni, parents, and friends. Individuals, businesses, organizations, families or groups are invited to participate.
Commemorative program ads contribute to the overall event fundraising effort to support USD student scholars and pay tribute to those who have served our country.
Friday, October 13, 2017.
Print-ready artwork (PDF or JPG at 300 dpi), or tribute message can be provided to be published in the commemorative gala program. Ads can also be created by a Founders Gala designer for an additional cost of $50.