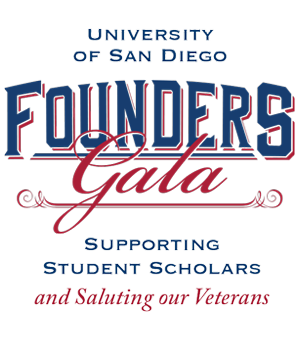 Jenny Craig Pavilion, University of San Diego
5 p.m.
Exclusive VIP Lounge
with USD President Dr. James T. Harris III
5:30 p.m.
Cocktail Reception and Silent Auction
7:00 p.m.
Live Auction and Dinner
9:30 p.m.
Fund-A-Torero Veteran
The Fund-A-Torero Veteran paddle-raise provides direct philanthropic support and donations are 100 percent tax-deductible.
10:30 p.m.
After Party
Black-Tie
Founders Gala Online registration has closed.
Please contact the Special Events office at 619-260-4690 for ticket and table availability.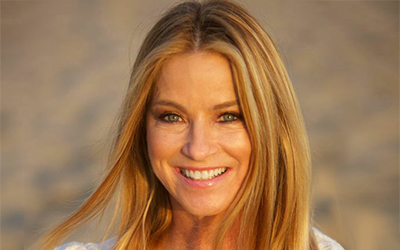 Dorothy Lucey is a journalist and a philanthropist, and has hosted several syndicated talk and reality shows. For 18 years, she served as host of Good Day LA. Dorothy is a founding member of The Good News Foundation and also serves on the board of Mending Kids. She is married to CBS 2 investigative reporter David Goldstein. They are proud USD parents of Nash, Class of 2019.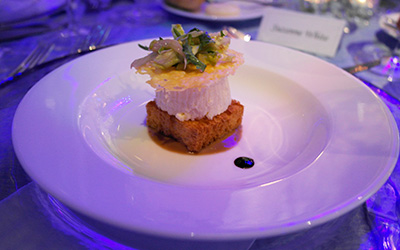 USD Catering has planned and prepared this exquisite dining experience. Led by AVP of Auxiliary Services André Mallié, USD Catering is a nationally recognized, award-winning program with classically-trained culinary professionals.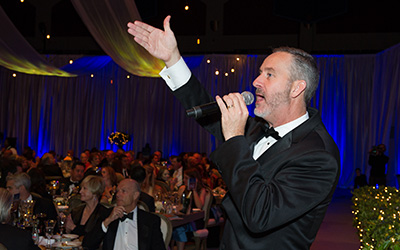 Ben Farrell, co-founder of Custom Benefit Auctions — a company designed exclusively for benefit auctions, will serve as the evening's auctioneer.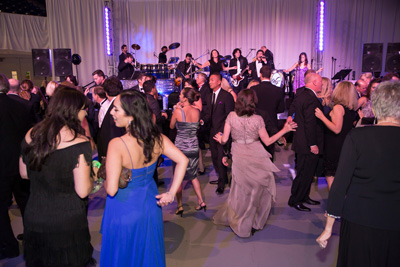 Wayne Foster Entertainment will be providing personalized entertainment with an emphasis on variety, excitement, elegance and fun!