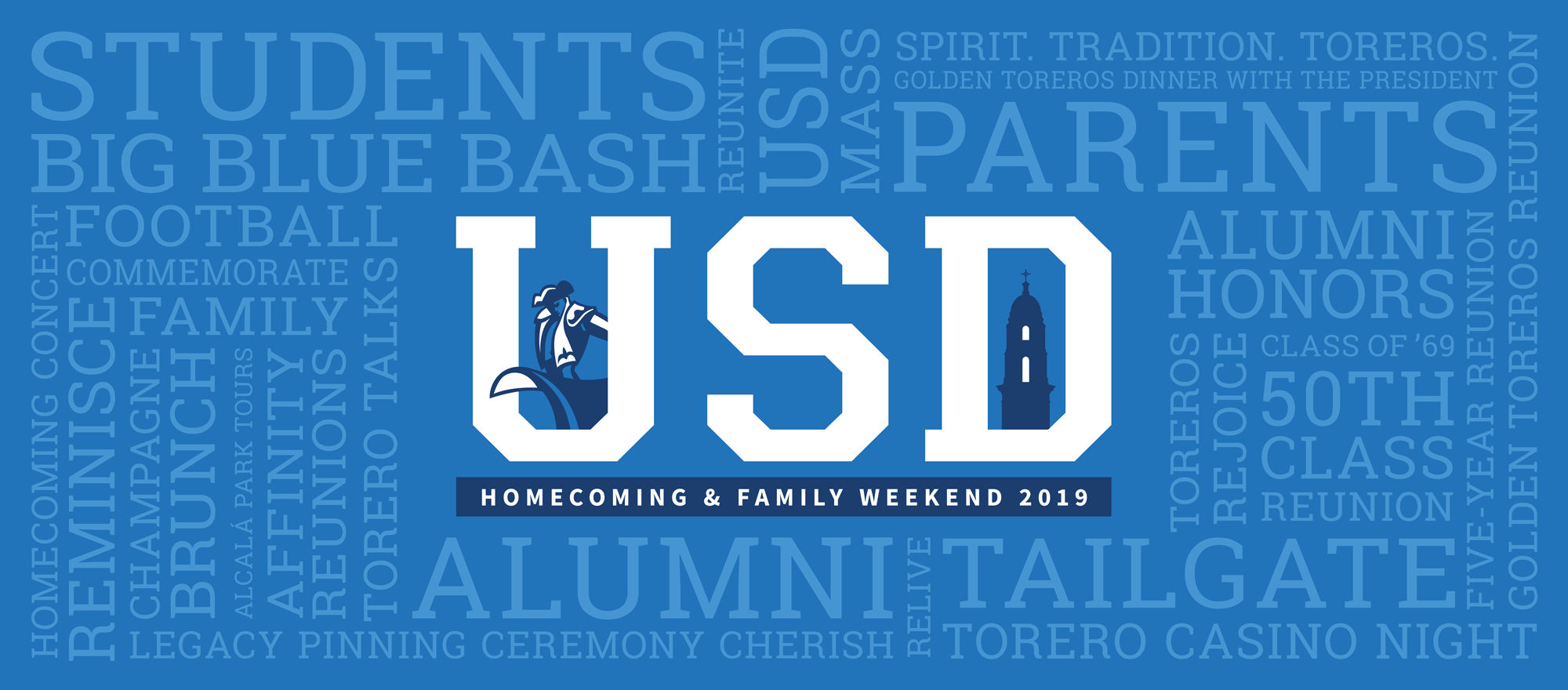 Join us for a fantastic weekend with the entire USD community, reliving good times, reconnecting with great friends, and creating new memories!
Weekend festivities include Alumni Honors, Big Blue Bash and Concert, Torero Casino Night, Torero Tailgate, Torero Football vs. Marist, and Alumni and Family Sunday Mass.
It's a party for the whole USD Torero family and we can't wait to see you!
Homecoming & Family Weekend Featured Events
Become a Homecoming & Family Weekend Sponsor!
Our participating sponsors will benefit from incredible exposure to a demographically diverse audience, as thousands gather on campus to celebrate and build pride in our community. We invite you to consider the many sponsorship opportunities available, increase your visibility, expand your marketing reach, and participate in USD's Homecoming and Family Weekend.