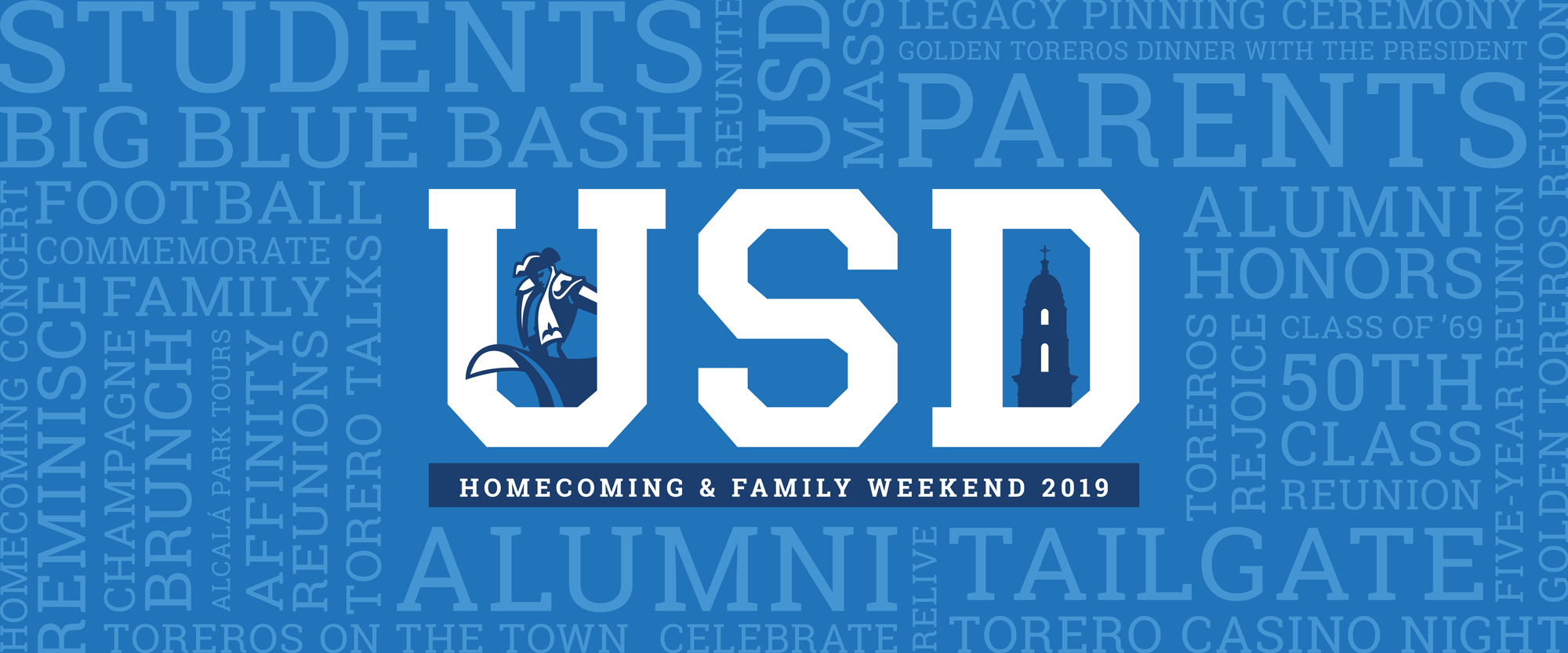 Save the date for a fantastic weekend with the entire USD community, reliving good times, reconnecting with great friends, and creating new memories!
Weekend festivities include Alumni Honors, Big Blue Bash and Concert, Torero Casino Night, Torero Tailgate, Torero Football vs. Marist, and Alumni and Family Sunday Mass.
It's a party for the whole USD Torero family and we can't wait to see you!