The Wine Classic is the USD's "can't miss" event of the summer! Learn more about this year's event.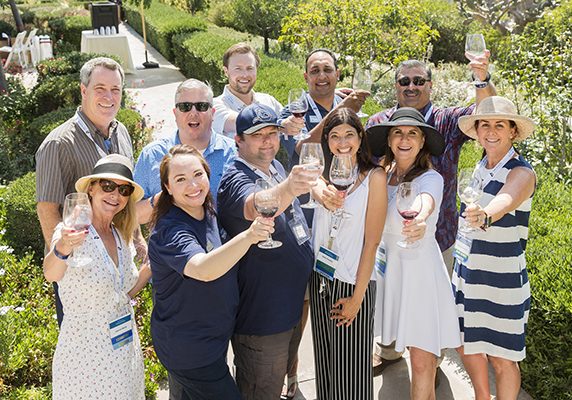 July 13-14, 2019
Join USD alumni and friends for our annual wine tasting fundraiser, benefiting student scholars!
Donate an auction item or a selection of your favorite wines and contribute to a USD student's success!
Presented by the USD Alumni Association Board of Directors
Lisa Baldocchi '87, '98 MBA
BMW of San Diego
Fabric Investments (Brendan Foote '05)
Helen '81, P'81 & John '80 Finneran
Gafcon
Doug Hamm '06
Lockheed Martin (Helen Finneran)
My Wine Society (Sean Evans)
Steve '71, P'03 & Vicki '74, P'03 Nasman
Reveel (Chad Beville '05)
Rudolph & Sletten
Ronson Shamoun '98, '02 JD (RJS Law)
Frank Stella, CPA '88
Annie Toth '07
Wood Insurance Agency (Bryan Wood '00)
Rich Yousko '87