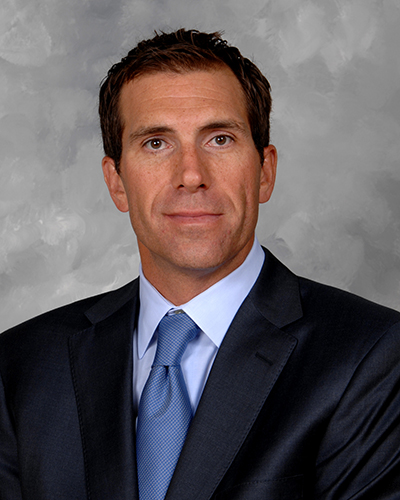 Author E. Hughes Career Achievement Award
College of Arts and Sciences
Christopher C. Grant '94 (BA), '96 (MEd)
General Manager, Cleveland Cavaliers
Chris Grant was named general manager of the Cleveland Cavaliers in June 2010. He originally joined the franchise as the vice president of basketball operations/assistant general manager in July 2005.
As general manager, Grant leads the basketball operations group in the day-to-day activities of the team — including all aspects of scouting, basketball personnel, player acquisitions and the operation of the Cavaliers' NBA Development League affiliate, the Canton Charge. Grant also supervises the athletic performance training team that cares for the medical needs and physical development of each player. In addition, he spearheaded the design and construction of the Cleveland Clinic Courts, the Cavs' player development and training center — one of the most technologically advanced team development centers in pro sports.
Community involvement is also integral to Grant's focus. He guides the player appearance committee for the business side of the organization. In 2011, he joined the Cleveland Clinic Children's Hospital Leadership Council, as well as the national advisory board of the Positive Coaching Alliance (PCA), a nonprofit organization that transforms the culture of youth sports by giving all young athletes the opportunity for a positive, character-building experience.
Prior to joining the Cavaliers, Grant spent nine seasons with the Atlanta Hawks, where he was promoted in 2004 to vice president of basketball operations and assistant general manager.
Grant graduated from USD where he spent three seasons on the basketball team. He earned a bachelor's degree in psychology and a master's degree in educational leadership.
He and his wife, Kelly, have three sons, Cameron, Boden and Hudson.