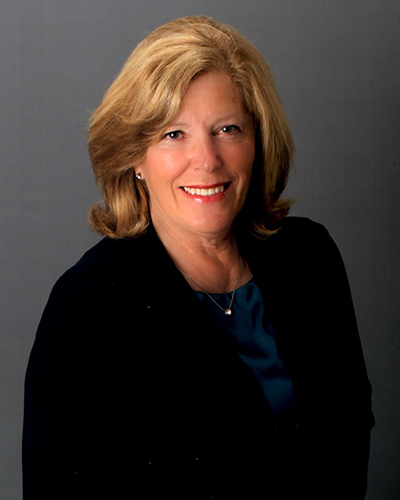 Author E. Hughes Career Achievement Award
Hahn School of Nursing and Health Science
Karen "Sue" Hoyt '06 (PhD), FNP, FAAN
Emergency Nurse Practitioner,
Department of Emergency Medicine, St. Mary Medical Center
Karen "Sue" Hoyt, PhD, FNP, FAAN, is an emergency nurse practitioner at St. Mary Medical Center in Long Beach, Calif., and the former director of the Master's Entry Program in Nursing at the University of San Diego.
Dr. Hoyt served as co-editor of the Emergency Nurses Association's Trauma Nursing Core Course, which has been taught worldwide to more than 500,000 nurses. After her term president of the association, she co-edited the Emergency Nursing Core Curriculum, the official core curriculum publication for the Emergency Nurses Association and its 40,000 members.
Dr. Hoyt expanded emergency care and developed the nurse practitioner role in emergency care. She is a past chair of the Nurse Practitioner Committee at the association. She spearheaded The Delphi Study on Competencies for NPs in Emergency Care and served as the ENA representative to the national group that published the Consensus Model for APRN Regulation.
Dr. Hoyt also conceptualized and implemented a two-day course for emergency nurse practitioners. She established the first Advanced Emergency Nursing Journal, a peer reviewed journal. Her cumulative work has advanced nurse practitioners in emergency care and led to the recognition of emergency nursing as a specialty by American Nurses Association in 2011.
Dr. Hoyt has received numerous honors and awards, some of which include: the Special Recognition Award for passage of The National 9-1-1 Bill; the ENA Kelleher, the Emergency Nurses Association's highest award; as well as its Lifetime Achievement Award. She was also recognized by the American Academy of Nurse Practitioners with a State Award for Excellence, and by the California Association for Nurse Practitioners with the Nurse Practitioners of Distinction Award. She also received the Sigma Theta Tau International Award for Excellence in Nursing Clinical Practice.