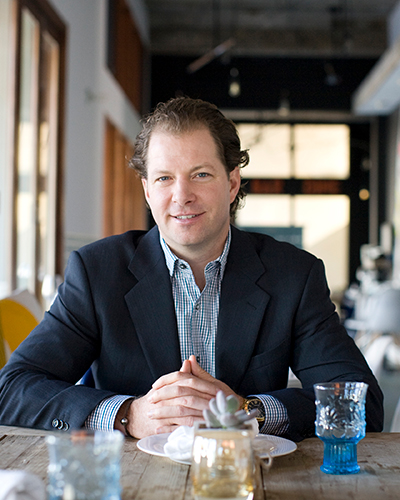 Bishop Charles Francis Buddy Award
James W. Brennan '96 (BBA)
CEO, Enlightened Hospitality Group
James Brennan has received national recognition for his success as a restaurateur and nightclub owner. He is the founder of Enlightened Hospitality Group, which holds Stingaree, Campine Catering and the Fabric Family restaurants, including Searsucker, which opened to local and national acclaim and, within a few months of its debut, snagged the No. 2 spot on Time Magazine's "Ten Hottest Restaurants."
Combining his expertise in launching business and his entrepreneurial approach to building buzz and excitement, Brennan also helped lead the charge of Suja Juice's launch and groundbreaking success. Today, Suja is one of the fastest growing juice companies in the country, and was recently featured in The Wall Street Journal.
His success, however, is also defined by his dedication to philanthropy and the innovative concept he coined, known as "The Fabric of Social Dining." He believes in the power of giving back and uses this success to make a difference in his community — locally and globally.
Brennan sits on the Board of Directors for Catholic Charities of San Diego, Big Brothers Big Sisters, and Cathedral Catholic High School. He was the driving force behind Rockaway Reach, a disaster relief fund created in the aftermath of the devastation inflicted by Hurricane Sandy on the communities of Breezy Point, Belle Harbor, and the Rockaways, in Brennan's hometown of Rockaway, NY. His relief work led to a profile on "60 Minutes" with reporter Scott Pelley in November 2012. In 2013, Brennan was named Big Brothers Big Sisters Person of the Year.