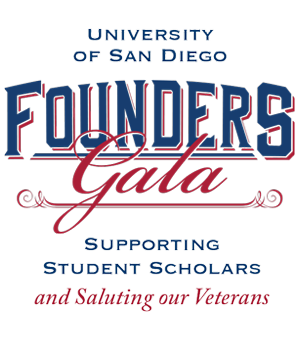 The Founders Endowed Scholarship Fund provides financial assistance for USD undergraduate, graduate and law students to ensure that the most promising students have access to USD's exemplary educational experience.
In 2017, proceeds from the Founders Gala established a new, endowed scholarship fund in the amount of $500,000 dedicated to USD's student veterans.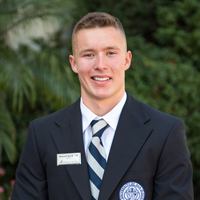 "My mom is a first-generation American and her parents escaped World War II and came here for the freedom of religion and speech, so defending those freedoms is important to me. Also, I'm named after my dad, who passed away in his 30s. The bracelet on my wrist says "Honor the Name" and I can't think of any better way to do that than by serving my country every day."

Robert Everett Bock II, Class of 2019
Major: Finance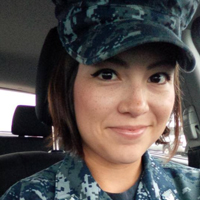 "Lots of student veterans are first-generation college students. My biggest piece of advice for new student veterans is to get involved on campus and stay involved. There are so many services at USD — through the Veterans Center and other programs. The staff here at USD is amazing. Between the staff and your fellow veterans ... you will never be alone."
Jennifer Castro Garcia, Class of 2018
Major: Economics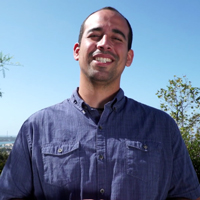 "This scholarship makes it possible for me to go to school, raise a family, and pursue a career as a history professor at the university level."
Isidro Gonzalez, Class of 2018
Major: History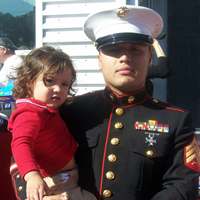 "A veteran's service and dedication to what he or she does is unquestionable. Once USD's student veterans graduate and go out into the world, they're not just representing USD as Toreros, they're representing their family, their branch of service and their country — and the difference they make out in the world will be tenfold."

Jhonnatan Chinchilla, Class of 2018
Major: Accounting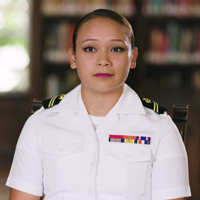 "I was lucky to be born in the United States and to have the freedoms I have. I've always felt like I needed to give back to my country and that's why I joined the NROTC and plan to become an officer in the Marines. I knew it was my calling. Everybody has a way they hope to make a difference in the world and I've always known the military is my place in this world."

Tiffany Roberts, Class of 2019
Major: Psychology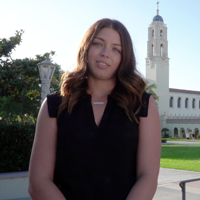 "I'm so grateful to have received the Founders Endowed Scholarship. It came at the perfect time, when my mom and I were struggling to figure out how to make the next tuition payment. It changed my life, and the lives of more than 70 percent of students here who rely on scholarships."

Madison Holland, Class of 2017
Major: Psychology and Political Science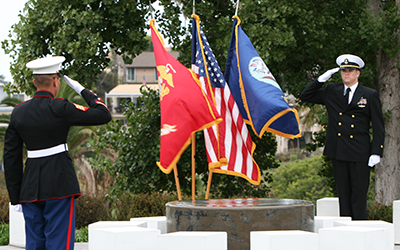 Today more than 700 students at the University of San Diego are on active-duty, are veterans, are enrolled in the NROTC program, or are military family members.
The university has long been a supporter of those who served and those still serving.
In July 2012, USD launched a Veterans Legal Clinic through the School of Law, helping veterans from throughout the community manage disputes related to their GI Bill benefits.
When the university opened its Veteran's Center in October 2014, USD became the only private, faith-based university in California with a dedicated space for student veterans.
USD's School of Business was ranked No. 28 for graduate business programs out of 140 business schools across the country in the Military Times Best for Vets: Business Schools survey rankings.