From Student to Donor to Employee to Parent
Catherine R. (Wesolowski) Northcutt '96 (BBA), '19 (MA), who was set to attend San Diego State University, has no doubt it was divine intervention that made it possible for her to instead attend the University of San Diego.
Northcutt graduated No. 1 in her class at Grossmont Community College. So she had the grades. And, after a fateful meeting with a USD law professor who convinced her Alcalá Park was the right place for her, she also had the desire. All she needed was a way to cover the cost. Then it came.
"Shortly thereafter USD offered a grant," Northcutt recalls. "It showed me I could make it work. It was the inspiration I needed, to know I could do it."
That's the power of a scholarship, grant or other gift from a donor. It covers a financial gap. It paves the way for a student. It's the glimmer of hope and often the final piece of a puzzle that makes something possible.
Northcutt, who was newly married to husband Dan, majored in business administration with a concentration in finance. She studied hard, earned a 4.0 and went on to work for Merrill Lynch.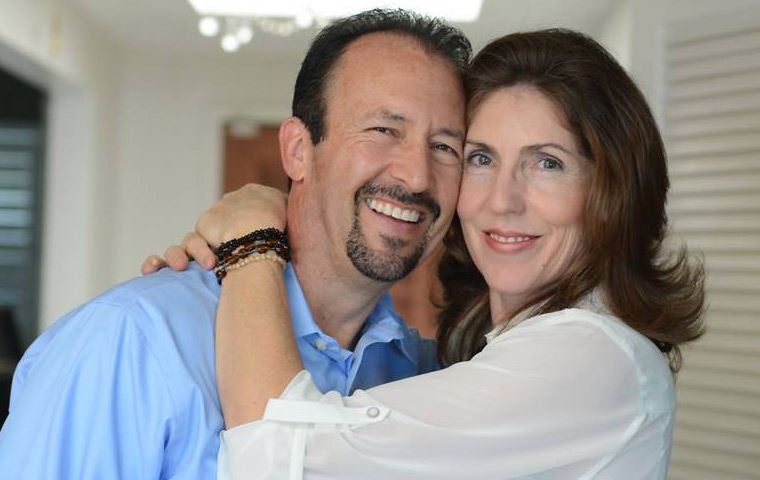 Catherine and Dan bought a house and set up a trust for the children they knew would eventually come. It was at that point they thought again about the University of San Diego and, while they planned for the care of their future family, they also took a moment to support future students at USD.
They established a planned gift that will keep giving to students for generations to come.
"It was so easy to put USD into our trust. It was a simple way to give back to USD," Catherine says. "As a young student I promised to support USD just as USD supported me. USD filled a gap for me. They gave me peace of mind. And I always knew I'd give back."
Dan recalls fondly his wife's time as a student and, two decades later, life has come full circle. She's a student once again, this time earning a master's degree in higher education administration at the School of Leadership and Education Sciences.
After working in the financial planning industry, having children, and starting her own business as a life coach helping other moms go from being moms to entrepreneurs (or, as some call them, "mompreneurs"), Catherine's life came full circle in a second way and today she works at USD in Olin Hall where she studied so many years before.
"USD was the perfect fit for Cathy," Dan says. "She was working part time and going to school full time. She worked hard. She did so well. It was a pleasure knowing she was at USD, being supported by wonderful faculty, staff and students.
"Now she's back," he continues. "I watched her go to school there and now the kids watch her go to school there. Since our early 20s USD has been part of our family. We support the university, we go to the games and we wear our USD gear."
Together, Catherine and Dan are known around campus as Changemakers — a title they don't take lightly.
For Dan, being a Changemaker means loving his community, city and environment and supporting USD in ways that allow students to change the world locally and globally. Catherine says, for her, being a Changemaker is a mindset, a way of being and the inspiration for action that comes from a heart of love.
"It means being the change I wish to see, leading by example, and giving from the abundance inside me," she says. "It all starts within."
Soon the Northcutts' children intend to follow in their mother's footsteps and become Toreros themselves. So, as a student, an employee and eventually a parent, Catherine says USD will always be part of her life. She says the decision to give back to her alma mater was an easy choice.
"It's not only my duty to support future generations," she says. "It's my honor."
— Krystn Shrieve