Torero Athletics
Championing Teamwork
What recently made USD's tennis, softball and golf teams the most proud? It could have been when men's tennis went undefeated and won the conference championship. Or maybe it was when the golf team closed the season by hosting the NCAA Division I Golf Regionals. Then there's always the day softball powerhouse freshman Kailey Hill hit two home runs in the same day to rack up a season-high of 12 and smash USD's home run record.
Leading Change: The Campaign for USD is the home run, hole in one, and match point for every Torero.
A new golf/softball facility will include locker rooms, a short-game practice area and an indoor hitting bay with video analysis technology. The renovated Skip and Cindy Hogan Tennis Center will showcase new locker rooms, meeting areas, satellite coaches offices and space for equipment repair and game-day sports medicine.
These new facilities will complement the basketball and volleyball teams' impressive Jenny Craig Pavilion and the baseball team's magnificent Fowler Park stadium. After the campaign, there's no telling what USD's Toreros will accomplish when they play ball!
<!– To support USD Torero Athletics, please contact Sean Farrell | (619) 260-4666 –>
---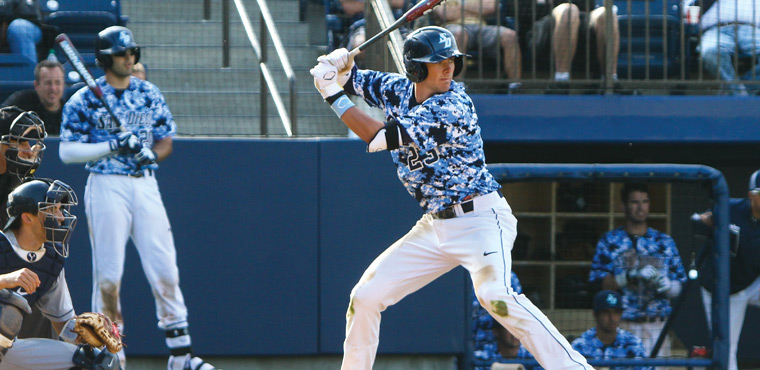 ---