College of Arts and Sciences
Engaging the Heart, Mind and Spirit
Each year in Uganda, College of Arts and Sciences students and faculty address issues of water quality. They are Changemakers who travel 9,346 miles to collaborate, create and inspire positive change.
Together these chemists, sociologists, writers, environmental and political scientists apply their unique skillsets and perspectives to solve a complex problem. They know that a multifaceted problem requires a multidimensional solution.
They cannot do it alone.
Leading Change: The Campaign for USD advances the College of Arts and Sciences' legacy of providing a holistic and versatile education by funding new interdisciplinary centers of study, creating additional student scholarships, hosting esteemed guests and developing exciting research opportunities for our undergraduate students.
With this campaign, the College of Arts and Sciences affirms its commitment to providing a liberal arts education and to continuing its legacy of sparking and fostering creativity, collaboration, ingenuity and life-long learning.
To support USD College of Arts and Sciences, please contact
Valerie Attisha | (619) 260-6890
---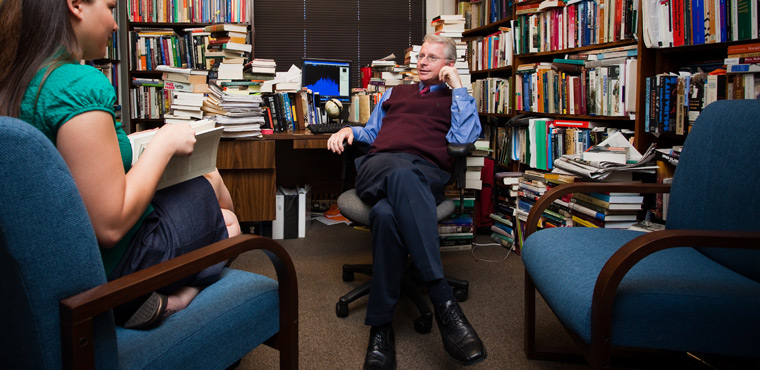 ---