Copley Library
Elevating the Learning Experience
Copley Library is filled with everything from the classics to the contemporary. It's where class assignments become a chance for discovery, where study groups brainstorm about the next big thing, where idle skimming gives way to the voracious consumption of all things brilliant.
Copley Library has undergone big changes: hours extended, flooring refreshed and seating expanded from 686 to 926.
But that's just the beginning.
Leading Change: The Campaign for USD focuses on further improvements to the library and its services. The library's master plan includes a renovation that will create 16 group study rooms, a periodical reading room, an array of spaces for all types of study and a café. Other plans include an outdoor study area and endowments for special collections on various topics. The collections will include books, manuscripts, art and born digital documents.
With these changes, more stories will come to life, more lessons will be learned and wisdom will forever be enlivened.
---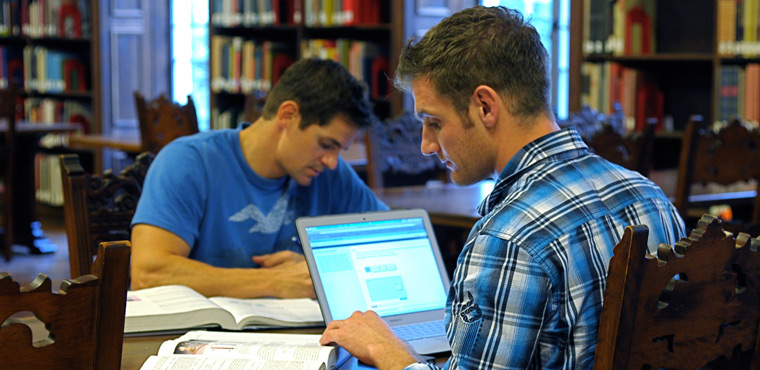 ---