Joan B. Kroc School of Peace Studies
Building Peace
No one would argue the importance of peace and justice in today's society.
The Joan B. Kroc School of Peace Studies was the first stand-alone school of peace and justice in the nation. Addressing violence and injustice is essential in preserving human dignity and prosperity. Through scholarship and field work, students, faculty and alumni at the Kroc School help build sustainable and socially just societies around the globe.
Achieving peace and social justice, locally and abroad, is the Kroc School's goal. Its institutes foster Changemaking through interactions with scholars, peacemakers and social entrepreneurs.
Leading Change: The Campaign for USD supports cutting-edge programs and builds on successful models to address the most vexing issues of our century, while identifying trends in conflict resolution, poverty alleviation and social change. The campaign will give global cohorts of students the training to be effective peacebuilders.
The Kroc School is forward thinking in its approaches, not only when talking about peace, but also when making peace.
It prepares leaders to change the world.
To support USD Joan B. Kroc School of Peace Studies, please contact
Marty Remmel | (619) 260-4146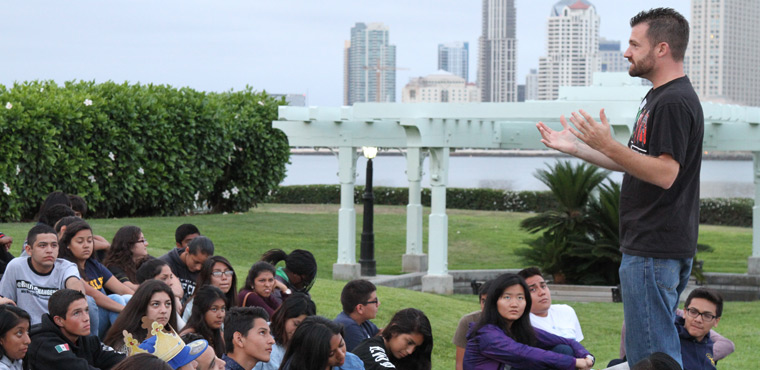 ---