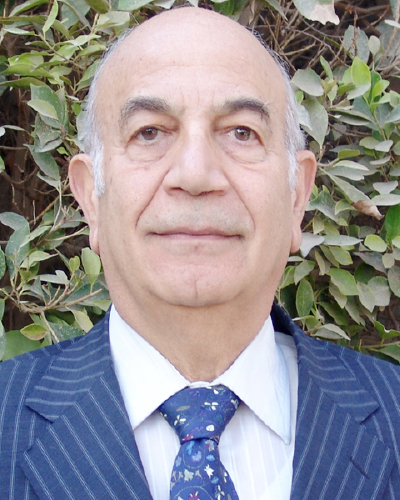 Bishop Charles Francis Buddy Award
The Honorable Dr. Joseph Ghougassian '77 (MA) '80 (JD)
United States Ambassador to Qatar (Ret.)
Joseph Ghougassian was the first naturalized United States citizen from the Middle East to become a U.S. Ambassador.
In 2003, he was the special envoy to Kirkuk where he helped resolve disputes between Kurds, Christians, Arabs and Turkmen. As deputy senior advisor to the ministry of higher education for the Coalition Provisional Authority, Ghougassian oversaw the reconstruction of Iraq's universities and colleges, restarted the Fulbright Program in Iraq and accompanied the first 25 Iraqi Fulbright scholars to the White House to meet with President George W. Bush.
In 2006, he was chief of party for the United States Agency for International Development (USAID). In 2008, as USAID's chief of party in Afghanistan, he introduced the "improved wheat program" to combat the poppy agriculture. In 2009, he was acting director of the Office of Constitutional and Legislative Affairs at the U.S. Embassy in Iraq. Since late 2009, he's been assisting with regulatory reform of Iraqi laws and management of the policy-making process.
Ghougassian received his bachelor's and master's degrees from Gregorian University in Rome, and his PhD in philosophy from the University of Louvain, Belgium. At 22, he joined the faculty at the University of San Diego where he earned a JD and an MA in international relations.
In 1981, Ghougassian was a member of President Ronald Reagan's White House staff in charge of the administration's immigration and refugee policy. Many of his recommendations became part of the new Immigration Act in 1986. He was a Peace Corps director in Yemen and, in 1985, Reagan appointed him U.S. Ambassador to Qatar.
In 1988, he founded Qatar's American School of Doha. In 1989, Pope John Paul II bestowed upon him the rank of Knighthood Commander in the Order of St. Gregory the Great for influencing the Qatar government to lift 14 centuries of religious prohibition on the public practice of the Christian faith and other faiths. In 1989, the Emir of Qatar, His Highness Hamad Bin Khalifa Al-Thani, awarded him the medal of the Order of Merit for strengthening ties between the two nations.