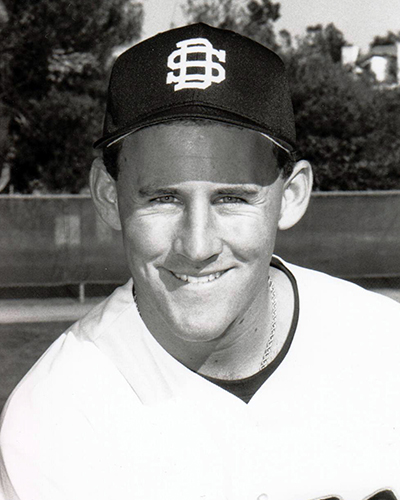 Chet and Marguerite Pagni Family
Athletic Hall of Fame
Kevin Herde '93 (B.B.A)
Men's Baseball 1990–1993
Kevin Herde '93 excelled both on the baseball diamond as well as in the classroom during his outstanding four-year career at the University of San Diego. Primarily a catcher for the Toreros, Herde earned the moniker, "Mr. Versatility" because he also saw action at first base, on the mound as a pitcher, and as a designated hitter. Herde is the only Torero baseball player to have earned the team's Most Valuable Player award three times (1991–93).
Selected as member of the prestigious West Coast Conference 40th Anniversary team, Herde was selected as the 1993 WCC Player of the Year during his senior campaign and was also named an Academic All-American. Twice, he was named First Team All-WCC and WCC All-Academic (1992, 1993).
During his senior year, he batted .372, including a remarkable .430 in league action, as he guided the Toreros to 36 wins — the second most in program history at the time. That magical season he recorded 46 RBI, 18 doubles and 10 home runs.
A player who truly loved to compete, Herde was the team's Rookie of the Year in 1990 with team-best marks of 18 doubles and 45 RBI while batting .330. During his sophomore campaign he earned WCC Second Team honors as a utility player with eight homers and 48 RBI.
During his career, he led the Toreros in RBI all four years, finishing with a total of 183; good for the program's all-time mark at the time. Additionally, he finished with 216 games played, 774 at-bats, 263 hits, 59 doubles, 32 home runs and 426 total bases. He had a .550 slugging percentage and an overall batting average of .340.
Herde, from nearby Escondido, was drafted by the St. Louis Cardinals in the 38th round of the Major League Baseball draft following the 1993 season.