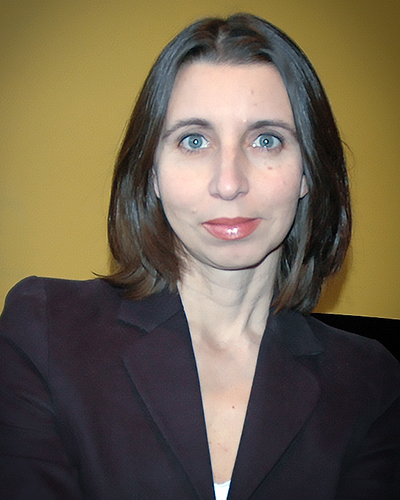 Author E. Hughes Career Achievement Award
Joan B. Kroc School of Peace Studies
Susi Menazza '03 (MA)
Senior Policy Advisor, The Nature Conservancy
Susi Menazza '03 is a senior policy advisor for The Nature Conservancy (TNC). Her work focuses on strengthening environmental conservation policy, with a focus on the Asia-Pacific region. Her primary task is to establish relationships with European countries and organizations on issues affecting Asia-Pacific's environment and development, such as climate change, biodiversity conservation and the establishment of "green" economies, which she sees as an effective conflict prevention tool. As part of TNC's international government relations team, she is also regularly involved in international policy negotiations.
Prior to her current position, Menazza helped establish the Global Island Partnership (GLISPA), engaging more than 60 governments, multilateral agencies and organizations to work together and advance high-level commitments for island conservation and sustainable livelihoods, including more than $70 million in U.S. financial commitments. She currently represents TNC on the GLISPA board.
Before beginning the Master of Arts in Peace and Justice Studies program at the University of San Diego in 2002, Menazza was part of the UN peacekeeping mission in Kosovo with the Organization for Security and Cooperation in Europe. She was assigned to one of the most violent municipalities, and became head of the Democratization Office on the eve of the country's first election. While attempting to establish a fair political process, she was repeatedly threatened, which only solidified her interest in conflict resolution.
Menazza lives with her two children and husband, who is a UN prosecutor against genocide, war crimes and crimes against humanity, in The Hague, the capital city of the province of South Holland in the Netherlands.