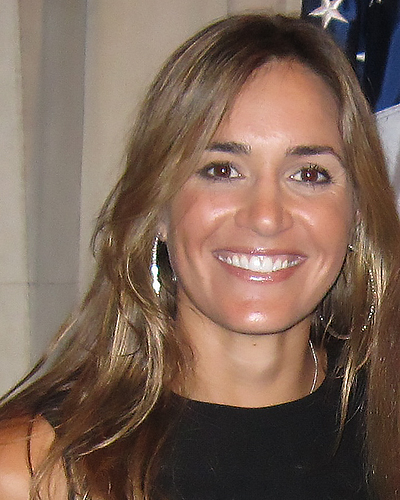 Chet and Marguerite Pagni Family
Athletic Hall of Fame
Alison Cox '01 (BA)
Women's Rowing
Alison Cox started her rowing career as a walk-on at the University of San Diego and developed into one of the most successful Torero athletes ever, becoming the first and only women's rower in USD history to earn All-America honors when she was named Collegiate Rowing Coaches Association (CRCA) second-team All-America as a senior in 2001.
Cox earned All-West Coast Conference honors in 1999, 2000 and 2001, becoming the first Torero rower to garner three career All-WCC nods. She also took home a trio of WCC Most Valuable Oarswoman awards, in addition to being selected to the CRCA Division I All-Region first team in 2001.
In 2000, Cox was a member of the United States' Under-23 rowing team and, upon graduating in 2001, joined the U.S. senior rowing squad, where she helped the women's eight claim gold at the 2002 World Championships; multiple World Cup gold medals; and a silver medal at the 2004 Olympic Games in Athens, Greece.
Following the Olympics, Cox took a hiatus from formal competition before rejoining the U.S. team in 2010, where she won a bronze medal at the 2010 World Championships. Altogether, Cox was a six-time member of the U.S. women's rowing squad, winning 11 gold medals in various national and international competitions.
Cox, a native of Turlock, Calif., graduated in 2001 with a BA in communication studies and a minor in business administration. While currently living in New York, Cox has parlayed her education into a variety of marketing, consulting and philanthropic positions. She also is currently a member of a variety of committees focused on expanding the sport of rowing — including the U.S. Olympians Association, the National Rowing Foundation Board of Directors, Row New York and RestoreOurShore.