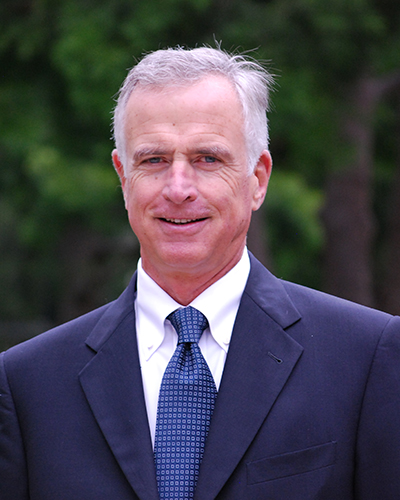 Author E. Hughes Career Achievement Award
Joan B. Kroc School of Peace Studies
James T. Waring '04 (MA), '73 (JD)
Executive Chairman and Co-Founder, CleanTECH San Diego
James Waring is the executive chairman and co-founder of CleanTECH San Diego, a not-for-profit formed to stimulate the creation and expansion of a clean technology business cluster in the San Diego region. CleanTECH was built on the premise that resources decrease as demand and populations increase. Therefore, societies must learn how to do more with less and become sustainable.
Prior to co-founding CleanTECH San Diego in 2007, Waring worked for Jerry Sanders, the City of San Diego's former mayor, as the deputy chief operating officer for land use and economic development. In this position, Waring managed three city departments: development services; city planning and community investment; and real estate assets. He currently serves as a mayor's appointment to the San Diego Housing Commission. In 2012, Waring was appointed to the California Transportation Commission by California Gov. Jerry Brown.
Waring was a practicing attorney for more than 20 years, and has been a principal in FI Financial, a real estate investment firm, since 1991. He has served on the boards of numerous nonprofit organizations and academic institutions, including the San Diego Natural History Museum, Francis Parker School, the University of San Diego's Joan B. Kroc School of Peace Studies and River Network.
Waring received a bachelor's degree in business administration from the University of Southern California and both a juris doctorate and a master's degree in peace and justice studies from the University of San Diego.