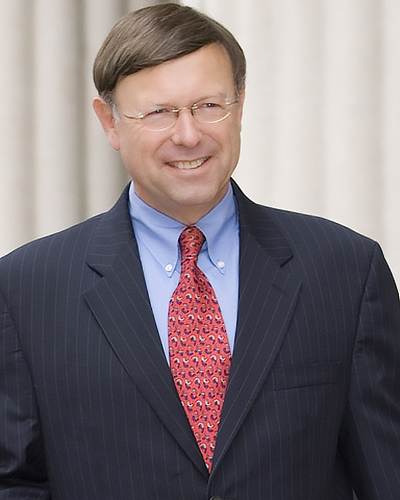 Author E. Hughes Career Achievement Award
School of Law
Jan I. Goldsmith '76 (JD)
City Attorney, San Diego
Jan Goldsmith was appointed as a San Diego Superior Court Judge in 1998. He spent his first six years on the bench handling criminal and civil trials. He spent his final years assigned to an independent civil calendar. He retired in December 2008 to assume the office of city attorney for the City of San Diego.
Goldsmith, who graduated magna cum laude from the University of San Diego in 1976, began his legal career with Seltzer, Caplan, Wilkins & McMahon and eventually established his own law firm, specializing in business litigation.
Goldsmith served as deputy mayor of Poway from 1989-90, and then as mayor from 1990 to 1992, until he was elected to the state assembly.
Goldsmith served three terms in the California State Assembly, representing the Northern San Diego City District, which stretches from Mira Mesa to the Escondido border. During his career in the assembly, he held various leadership positions, including majority floor leader, member of the Rules Committee, chair of the Banking and Finance Committee and vice chair of the Committee on Judiciary.
Once he was appointed to the bench, Goldsmith chose to share with students a blend of politics and law in a class called, Law and Political Process, which, among other courses, he taught as an adjunct professor at three San Diego law schools, including at the University of San Diego.
Among other awards, Goldsmith received special recognition from the Children's Lobby, affiliated with the USD School of Law, for his legislative work on behalf of foster children.
Goldsmith and his wife, Christine, have three children, now ages 29, 26 and 21.