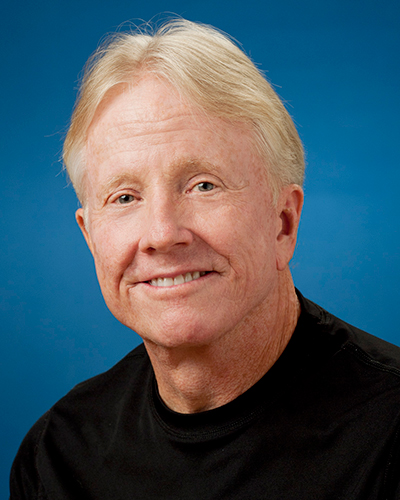 Author E. Hughes Career Achievement Award
School of Leadership and Education Sciences
Jeffrey A. Carlstead '04 (EdD)
Owner/Manager, Carlstead Inc. Hotel Development & Management
Jeff Carlstead, EdD, has 45 active years in the hospitality industry. Born in Chicago, Ill., he earned his bachelor's degree in hotel administration from the University of Denver. Carlstead opened and managed several Holiday Inns in the Chicago and southern Illinois suburbs before founding Inn Development and Management, Inc., a hotel management, development, construction and advertising company, where he worked with 19 properties including Holiday Inn, Crown Plaza, Best Western and Hampton Inn brands. He was awarded several Holiday Inn awards including, Outstanding Manager, Developer of the Year, and the Modernization Award.
Carlstead moved to La Jolla in 1987. He developed and managed the daily operation of the Hampton Inn-San Diego/Kearny Mesa, which opened in 1989. The hotel has won numerous awards, including the Hampton Inn's Top Three Award, Inn of the Decade, the San Diego Business Journal's Total Excellence in Management Award, the San Diego Convention Center and Visitor's Bureau's Finest in Service Award, Promus Hotel's Top Seven and Top Ten awards and Hilton Hotel's Pinnacle Award, Top 20 Pride Award and its Circle of Excellence Award. Carlstead remains active in the daily management of the hotel.
Carlstead earned his MBA with a concentration in real estate from National University and a doctorate in leadership studies from the School of Leadership and Education Sciences (SOLES) at the University of San Diego. Carlstead also served as a founding member of the SOLES Dean's Advisory Board and has taught as an adjunct professor in the Department of Leadership Studies.
Carlstead and his wife, Eugenie, have four children, Brian, Sarah, Natalie and Kevin and two grandchildren, Kate and Shelby. Eugenie and he created the La Jolla Yoga Center in 2009. In his spare time, Carlstead enjoys golfing, running and practicing yoga.