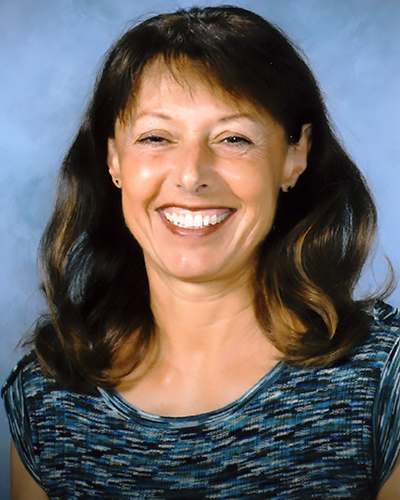 Mother Rosalie Clifton Hill Award
Terry Liberatore Gase '73 (BA)
Teacher, St. Michael's School
Teresa Liberatore Gase's parents provided her with an education from the University of San Diego and with the example of service to the community and the importance of being involved.
Once Gase becomes involved, her commitment is unflagging. In many ways, Gase can be defined by her propensity for long-term commitment. Her teaching career has spanned 39 years — including 37 years at St. Michael's School in Poway, Calif., where she's now instructing the children of her former students.
In 2013, she'll celebrate 37 years of marriage to her husband, James Gase '73 (BA), '81 (MEd). She has sung in her parish's church choir since 1977, has lived in the same home for 25 years, and has even been a member of the same gym since 1997!
Even her connection to the University of San Diego goes back to when she was in elementary school. Little did she know, when she attended a special event at USD in the fifth grade, that it was just the beginning of a lifelong relationship.
Although many alumni say "giving back" is their primary purpose for returning to campus, Gase jokes that her original reason for becoming involved was purely self-serving. She wanted to make sure she and her classmates had a place to meet for their class reunion. Pulled in by the momentum of her fellow alumni, she became part of the homecoming committees. In 1991, she was invited to join USD's Alumni Board of Directors, where she remained for two decades.
She served as its president from 1999 to 2000 and, during her tenure, also served on many committees including the Leadership Committee, the Homecoming Committee and the Wine Classic Committee, just to name a few. She has also helped out with events such as the Final Feeding Frenzy and previously was a member of the Alumni Council for the School of Leadership and Education Sciences.
Gase values her years on the board as a time of personal growth, of making lifelong friendships, and yes, of "giving back" to the university.