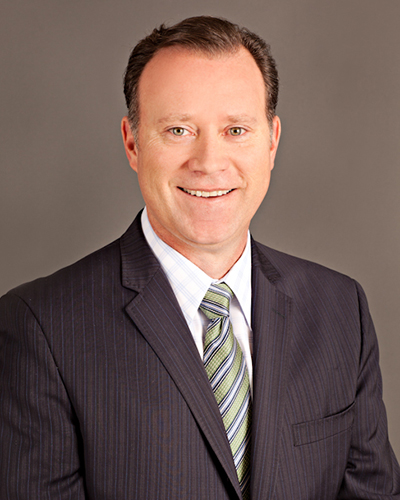 Mother Rosalie Clifton Hill Award
Kevin W. Dooley '93 (BA)
Executive Director, CCS Fundraising
When Kevin Dooley transferred to USD in 1990, he could not have imagined the impact he would eventually have on the lives of students today. Dooley has been deeply engaged with the university for more than two decades, serving on numerous committees and boards.
The call to help others was instilled in Dooley from his father, a physician, and his mother, a nurse. His parents and two sisters consistently supported his parish and scouting activities while helping Dooley earn the Eagle Scout award.
Dooley received a Bachelor of Arts in international relations from USD in 1993. While a student, he was active in the Student Alumni Association and Associated Students. He also served on the Senior Legacy Committee and O-Board, which assisted with the planning of student orientation.
Dooley served on the Alumni Association Board of Directors from 2001 to 2011 and the Homecoming Committee from 2002 to 2008. Inspired by a fellow Torero's focus on scholarship funding, he founded the USD Wine Classic in 2009 to support the Alumni Endowed Scholarship Fund. As a Level I member of the Court of Master Sommeliers, he continues to be involved in the event, which to date has raised more than $200,000 for the USD Alumni Endowed Scholarship Fund.
Dooley is an executive director for CCS, an international fundraising consulting and management firm. Dooley's projects span philanthropic sectors with clients in Massachusetts, New York, Montana, Missouri and California. In all his endeavors he strives to reflect the personal values that Mother Rosalie Clifton Hill espoused — loyalty, fidelity, honesty and integrity.