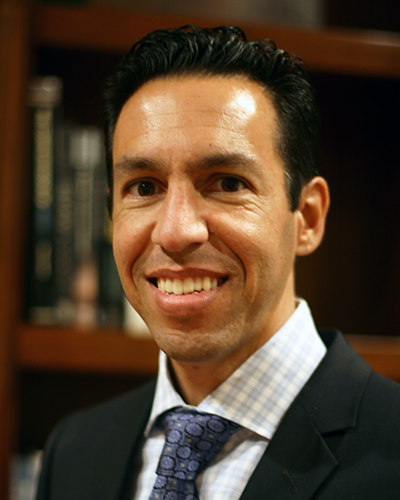 Author E. Hughes Career Achievement Award
Shiley-Marcos School of Engineering
Mauricio López-Hodoyán '93 (BS/BA), '95 (IMBA)
Vice President Strategy & Analysis, Qualcomm Technologies Inc.
Mauricio López-Hodoyán joined Qualcomm in 1996 as an associate financial analyst. In 2001, he transitioned to QCT marketing, where he worked on various competitive analysis and product mix forecasting projects. Over time the scope of López-Hodoyán's role increased and he is now the vice president of strategy and analysis at Qualcomm. He's responsible for researching, analyzing and forecasting global cellular device and chipset demand by geography, technology, price tier and operating system, original equipment management and distribution channels for Qualcomm's Chipset Division, known as QCT.
The analysis and recommendations from his team are used to drive the division's financial forecast and long-term planning, which includes product procurement. The findings are also used by Qualcomm's Licensing Division and corporate finance and play a key role in Qualcomm's financial planning and guidance to investors.
Prior to joining Qualcomm, López-Hodoyán worked as an electrical engineer at the Naval Facilities Engineering Command, Southwest Division in San Diego modeling electrical power systems. He earned a Bachelor of Science in electrical engineering in 1993 and a master's in international business in 1995, both from the University of San Diego. López-Hodoyán is the inaugural Hughes Career Achievement recipient from the Shiley-Marcos School of Engineering, which was established in September 2013.