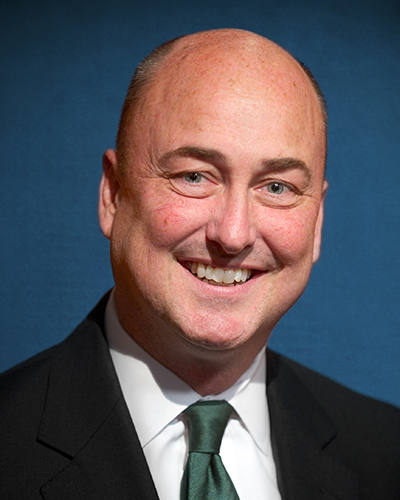 Author E. Hughes Career Achievement Award
College of Arts and Sciences
Peter Kiley '85 (BA)
Vice President of Affiliate Relations, C-SPAN
Peter Kiley is C-SPAN's vice president of Affiliate Relations. Since 2004, he has managed the national public affairs network's relationships with cable television operators, satellite companies and other multi-channel video providers.
His job is to assure the broadest distribution of C-SPAN, C-SPAN2 and C-SPAN3 to 100 million U.S. households through targeted legal, financial, marketing, business development, digital and community/public relations strategies. A strong believer in the power of social media, Kiley advocated C-SPAN's use of social platforms and remains deeply involved in expanding its reach.
During the past 28 years, Kiley has held a variety of positions of increasing responsibility at the nonprofit C-SPAN. From 1996 to 2000, he managed the network's two 45-foot high-tech 'school buses' as they toured the country to produce programs and advance the community and education efforts of cable operators. He continues to give strategic guidance to the network's community outreach activities.
Kiley has become C-SPAN's respected ambassador to the cable industry. He served or serves on numerous boards and industry-related committees. He mentors young professionals, including participants in the Women in Cable & Telecommunications mentoring program. CableFAX Magazine has honored him as one of "Cable's Top 100 Power Players," and, in 2004, was named their "Nicest Guy in Cable."
Outside his professional life, Kiley serves as a youth basketball and soccer coach, on development committees at his children's schools, and as a Eucharistic minister. He resides in Virginia with his wife, Susan, and three children, Jane, Phillip and Henry.