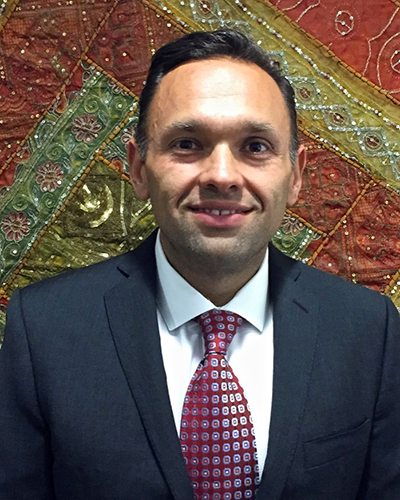 Author E. Hughes Career Achievement Award
Shiley-Marcos School of Engineering
Emiliano Gallego '00 (BS/BA), '11 (MSEL)
CEO, PAGASA SA de CV
Emiliano Gallego was born in El Centro, Calif., and raised in the border city of Mexicali, Mexico, a region known for its excellent wheat harvests.
He graduated from the University of San Diego in 2000 with a joint BS/BA degree in industrial and systems engineering. After graduation, he began working in sales for PAGASA's pasta and cookie manufacturing plant located in Tijuana, Mexico. Seven years later, he was named general manager. Under Gallego's leadership, the company tripled its sales and production capacity. It is currently the only pasta company in Mexico to have FSSC certification, guaranteeing global standards in quality and hygiene. The company has received more than $10 million in federal grants for its innovative machinery design and production workflow.
As a strong believer in education, Gallego returned to USD to earn a Master of Science in Executive Leadership degree in 2011.
Today, Gallego serves on various education-related boards, including the governing board at El Centro de Enseñanza Técnica y Superior (CETYS) Universidad, USD's Comité Mexico advisory board, and the advisory board for USD's Shiley-Marcos School of Engineering. He is also president of the FFGM Entrepreneurship Fund, which supports the new ventures of young entrepreneurs.