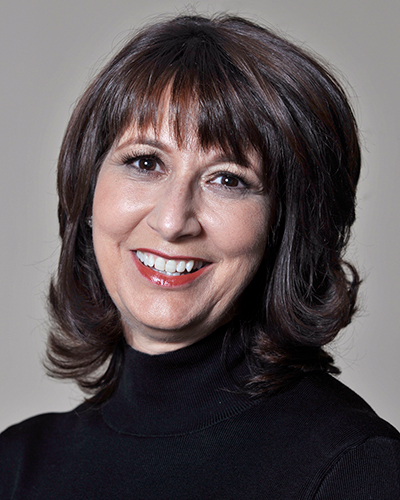 Author E. Hughes Career Achievement Award
School of Leadership and Education Sciences
Janine Mason '86 (BA), '11 (MA)
Executive Director, The Fieldstone Foundation
As executive director of the Fieldstone Foundation, Janine Mason is responsible for its management, grantmaking and leadership development programs and established the Fieldstone Leadership Network, a continuum of seven programs supporting 1,500 nonprofit leaders in Orange and San Diego counties. Mason worked with the Weingart Foundation managing its Small Grant Program, from its inception through 2014. She is certified as a facilitator for Courage to Lead, which provides leadership training for nonprofit executives.
Mason received her undergraduate degree in psychology and her Master of Arts in Nonprofit Management and Leadership from USD's School of Leadership and Education Sciences. She's also a graduate of the Executive Program for Philanthropy Leaders at Stanford and earned her national certification in Nonprofit Management and Leadership from the Nonprofit Leadership Alliance.
Mason serves as the advisory board co-chair for USD's Institute for Nonprofit Education and Research and is the creator of USD's Kaleidoscope Award, which honors exceptional governance in nonprofit organizations.
Mason is also active with the Cathedral Catholic Parents Association and the Dons Athletic Club. She is a lector at St. Therese of Carmel and former religious education teacher and parish guild president. She has served on various boards, including San Diego Grantmakers, San Diego Blood Bank Foundation, Harmonium, The Children's Initiative, National Society of Fundraising Executives, BIA Cares Foundation, Eureka Communities, San Diego City Schools Partners in Education and United Way. A graduate of LEAD San Diego, Mason was recognized as Alumni of the Year for her work creating the San Diego Children's Initiative. She's included in "Who's Who in the West" and "Who's Who in America."