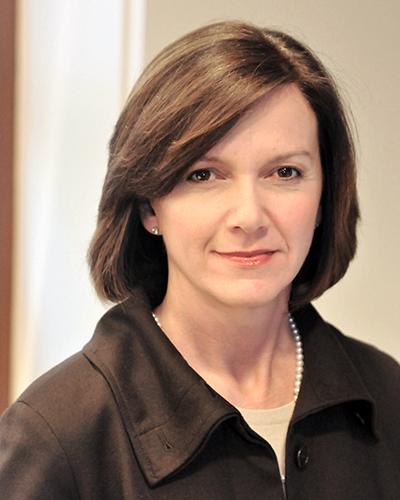 Author E. Hughes Career Achievement Award
School of Law
Karen P. Hewitt '89 (JD)
Partner, Jones Day
Former United States Attorney Karen Hewitt has successfully litigated hundreds of cases in federal court over two decades. She currently represents companies in civil and criminal investigations and in complex business litigation. Hewitt's practice focuses on defending matters involving possible violations of federal law, including the Anti-Kickback Statute, the Foreign Corrupt Practices Act, the False Claims Act, and the Food, Drug, and Cosmetic Act.
Before joining Jones Day in 2010, Karen served as San Diego's chief federal law enforcement officer, where she focused on national security, border security, cyber and intellectual property crime, white-collar and financial crime, civil fraud, violent crime, narcotics and immigration enforcement. During Hewitt's tenure, the U.S. Attorney's Office also investigated and prosecuted violations of the securities laws and bankruptcy fraud. Under her direction, the U.S. Attorney's Office achieved a record number of convictions — including cases involving the prosecution of numerous high-ranking members of a Mexican drug cartel, a defense contractor bribing a congressman, an Internet threat to kill a presidential candidate, the murder of a U.S. Border Patrol agent, a conspiracy to steal U.S. military encryption technology and the bombing of a federal courthouse.
Hewitt is partner-in-charge of the San Diego office. She is a director of the San Diego North Chamber of Commerce and the National Association of Former U.S. Attorneys. She is a member of the Board of Directors of the Girl Scouts of San Diego, a Master in the Enright Inn of Court and a member of the Association of Business Trial Lawyers and Lawyers Club.