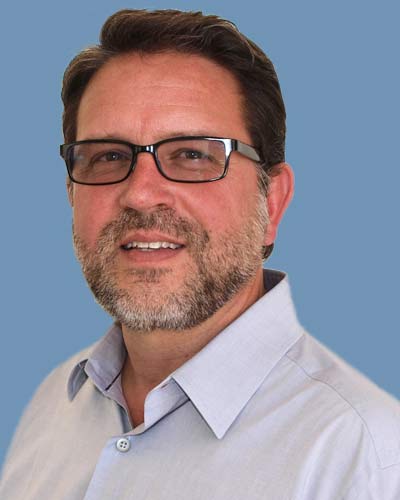 Author E. Hughes Career Achievement Award
Joan B. Kroc School of Peace Studies
Lee C. Sorensen '07 (MA)
Director, Shuraako, One Earth Future Foundation
Lee C. Sorensen is the director of both Shuraako and the Responsibility to Protect and Business projects at One Earth Future (OEF), a Colorado-based organization, which leads initiatives aimed at improving systems and services that prevent and stop armed conflict.
The Shuraako project addresses the credit gap facing small and medium-sized businesses in Somalia to create sustainable jobs as an alternative to piracy and other criminal enterprises. The Responsibility to Protect and Business program showcases the private sector's role in the prevention of mass atrocities.
Before entering the Master of Arts in Peace and Justice Studies program at USD's Joan B. Kroc School of Peace Studies, Sorensen was an entrepreneur with 20-plus years of executive business experience creating healthcare, mental health and education companies.
He combined his business background with peacebuilding by completing the degree with a focus on human security, poverty alleviation and structural inequality leading to conflict — particularly unequal distribution of resources. His development projects include child and maternal health, education and peacebuilding through parts of Africa, including Somalia, Tanzania, Ghana, Democratic Republic of Congo, Sierra Leone, Nigeria, Kenya and Zimbabwe.
Sorensen is on the advisory board of several organizations including the Joan B. Kroc School of Peace Studies and the Institute for Peace and Justice Women PeaceMakers program. He also served on RAND's African First Ladies Initiative, which he helped establish. Prior to working with the One Earth Future Foundation, Sorensen was the U.S. director of outreach at the Institute for Economics and Peace. He is a passionate explorer of the relationship between peace, business, governance and human well-being.