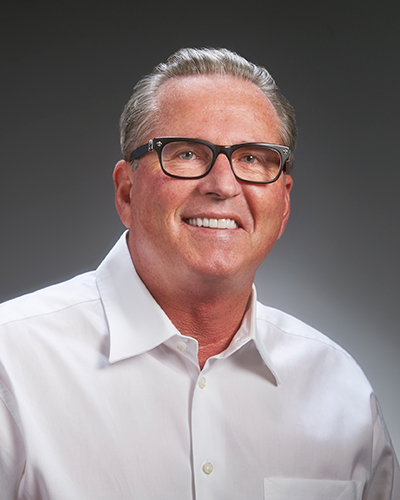 Author E. Hughes Career Achievement Award
School of Business Administration
Matthew "Matt" J. Reno '80 (BBA)
Founder/CEO Reno Contracting Inc.
Matt Reno founded Reno Contracting more than 20 years ago and, to this day, remains an integral part of the company. His reputation in preconstruction and business development ensures that he continues to be a cornerstone in the San Diego general contracting community.
His thumbprint can be found on notable projects throughout the city, including Diamond View Tower, MedImpact, ResMed, Santa Fe Summit and Marriott Hotels.
Reno's father served in the U.S. Marine Corps and Reno was born at the Marine Corps base, Camp Lejeune in North Carolina. In the mid-1960s, the family moved to the San Fernando Valley, where Reno attended Crespi High School. In 1976, he came to USD, graduating in 1980 with a Bachelor of Science in business administration.
Reno contributes to the San Diego community, giving generously to The Wounded Warrior Foundation, Big Brothers and Sisters, YMCA of San Diego, American Heart Association, Child Abuse Prevention Foundation, Navy League/Homefront San Diego and many other organizations through his years as the company's CEO.
Reno has received several community awards, including Entrepreneur of The Year in 2007 and Warrior Foundation Man of the Year in 2010. He enjoys quiet evenings at home with his wife, Pam, and their dogs, Deuce and Coco, and cats Clyde and Carter. Reno is a devoted father, has been the coach and biggest fan of his children's sports endeavors, and enjoys fishing, hunting and traveling with the family. His personal philosophy is, "You need to figure out what you want to be and then be the best at it."