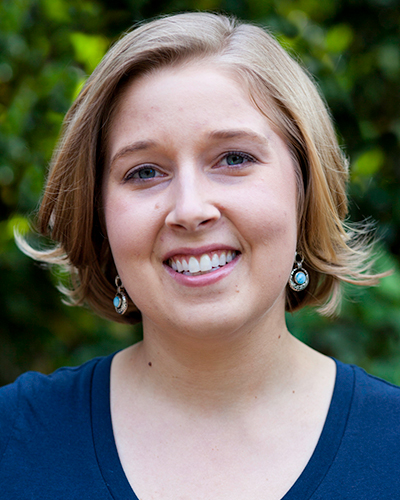 Alumni Emerging Leader Award
School of Leadership and Education Sciences
Diana Combs Neebe '08 (MEd)
English Teacher and Instructional Technology Coach,
Sacred Heart Preparatory
Diana (Combs) Neebe is a high school English teacher and instructional technology peer coach at Sacred Heart Preparatory. She is passionate about finding new ways to engage students in meaningful learning. The 1:1 environment has enabled Neebe to enrich students' learning experiences, more actively differentiate instruction, and personalize her approach to assessments and feedback. She is the co-author of Power Up: Making the Shift to 1:1 Teaching and Learning, a professional text for teachers.
Neebe was named the 2014 Outstanding Young Educator for the International Society for Technology in Education, recognizing her as an educator who demonstrates vision, innovation, action and transformation using technology to improve teaching and learning.
A Google for Education Certified Innovator, Neebe presents nationally at conferences including National Council of Teachers of English and the International Society for Technology in Education, and consults for schools and districts to help facilitate their 1:1 programs.
Neebe is currently working on her doctorate in education at the University of San Francisco, where she helped design the new online education master's program in digital technologies for teaching and learning. She earned her undergraduate degree from the University of California, San Diego, and her master's in curriculum and instruction as well as an English teaching credential from USD's School of Leadership and Education Sciences.
Diana shares her insights on teaching with technology and supporting literacy via Twitter @dneebe and at diananeebe.com.