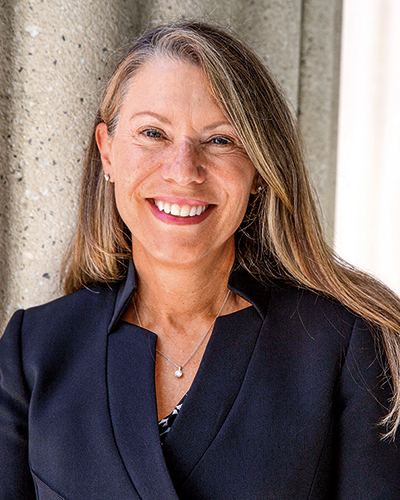 Author E. Hughes Career Achievement Award
Joan B. Kroc School of Peace Studies
Janice Deaton, JD, '10 (MA)
Training Course Director, Justice in Mexico's OASIS Initiative,
Law Offices of Janice M. Deaton
Janice M. Deaton is a federal criminal defense attorney and the training course director with Justice in Mexico's OASIS initiative at USD. OASIS (Oral Adversarial Skill-Building Immersion Seminar) supports Mexico's constitutional reform, which will bring transparency and improve human rights for those accused of and those victimized by crime in Mexico. OASIS trains professors and students in oral trial skills, ethics and investigation at the Facultad de Derecho de la Universidad Nacional Autónoma de Mexico (UNAM). UNAM is the largest university in Mexico. Mexico's constitutional reform will initiate oral, adversarial trials in the Mexican criminal courts.
In the majority of Deaton's criminal cases in San Diego, she is court-appointed to represent low-income or indigent clients. In 2007, she took a sabbatical to establish a nonprofit spiritual center, called Corazon Global, in La Cacho, Tijuana, Mexico, which she actively directed until 2010. The center is now managed by Tijuana residents.
In 2009, she returned to school at USD and, in 2010, earned a master's degree in peace and justice studies, with an emphasis in human rights and a focus in Mexico and Guatemala. Since graduating from the Joan B. Kroc School of Peace Studies, Deaton has remained active at USD and the Kroc School in particular. She is a member of the Advisory Council for the school's Trans-Border Institute; co-teaches a workshop called "Transformation of a Peacebuilder," with William Headley, CSSp, PhD, and attends as many of the excellent lectures and conferences as she is able.
Deaton is also civically active on both sides of the border, as a member of the Advisory Board of the San Diego Museum of Man's Border Crossing Project, and the State of Guanajuato's School of Judicial Studies and Investigation in Mexico.