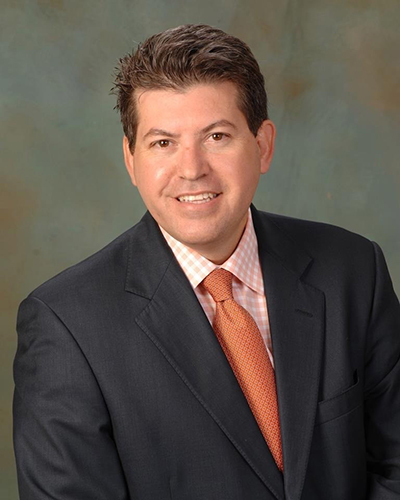 Bishop Charles Francis Buddy Award
Miguel D. Vasquez '94 (BBA)
CEO and Chair, California Foundation Fund
Miguel D. Vasquez is a Mexican immigrant from the rural highlands of the state of Jalisco. He attended elementary school in Tijuana before his widowed mother and siblings immigrated to the border town of San Ysidro. He is a graduate of the Class of 1994 at the University of San Diego with a degree in business administration. He obtained his graduate education in banking and management from Pacific Coast Banking School and Alliant International University.
Prior to his current role, Vasquez was a branch manager and vice president at the Hong Kong and Shanghai Banking Corporation.
After a successful management career in finance and emerging wireless technologies, Vasquez founded the California Foundation Fund to inspire and empower social entrepreneurs and young leaders.
At the California Foundation Fund, Vasquez developed several academic and business collaborative programs including the annual FUTUREBOSS Youth Entrepreneurship Business Plan Competition. More than a thousand high school students from underserved communities participate in this leadership and college prep program every year. Winners receive prizes, grants and mentoring to start their own business.
In addition to his work with youth, Vasquez has been tapped by the region's most prominent organizations to aid in the development of entrepreneurial talent. In 2012, Vasquez was appointed as the director of Alliant School of Management's Center for Business Acceleration, established to grow and sustain emerging businesses that help serve and empower under-resourced communities. In 2013, Vasquez was appointed as director of commercialization at UCSD Rady School of Management to startup and launch its 3D virtual reality campus. In 2015, Vasquez was appointed as Entrepreneur in Residence for Connect San Diego, a regional business incubator that catalyzes the creation of innovative technologies and life science products.
Vasquez has also served as: the California Foundation site council chair; board member of InterAmerican College Scholarship Foundation; resource chair of the San Diego County Financial Education Task Force; member of the President's Lecture Series at Alliant International University; vice chairman of the San Diego County Hispanic Chamber of Commerce; board member of United States University; board member of La Cuna foster care; and board member of La Raza Lawyers Scholarship Foundation.