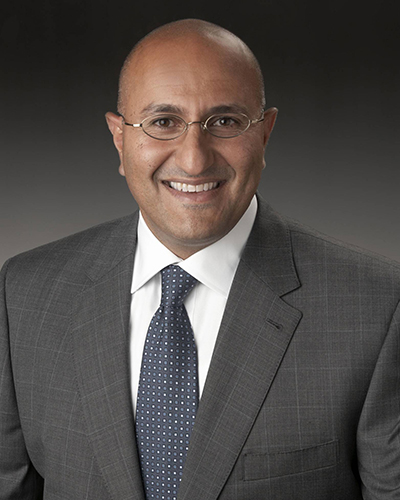 Mother Rosalie Clifton Hill Award
Sam K. Attisha '89 (BBA)
Vice President of Business Development and Public Affairs, Cox Communications, California Operations
As vice president of business development and external affairs for Cox Communications' California operations, Sam Attisha is responsible for identifying future business development opportunities, and negotiating strategic partnerships. He also oversees public affairs — providing leadership and direction to the company's legal, government and community relations, public relations, and employee communications functions in California.
Attisha is also responsible for the company's local channels, including Channel 4 San Diego, Cox 3 in Orange County and Cox 8 in Santa Barbara.
He has held various roles within Cox Communications: as government and public relations manager in San Diego from 1995 to 1996; and national accounts manager at Cox's corporate headquarters in Atlanta. In 2007, he returned to Cox in his current role.
Attisha, who grew up in El Cajon, holds a BA in Business Administration from the University of San Diego, where he was the Associated Student president. He earned his MBA from California State University, Sacramento.
He currently serves on the board of directors for the: USS Midway; the Downtown San Diego Partnership (Secretary); and California Cable and Telecommunications Association (Executive Committee). He is also chair of California Channel Board of Directors and vice chair of the San Diego Regional Chamber of Commerce (Public Policy Chair and Management Council).
Attisha and his wife, Shereen, have three sons.