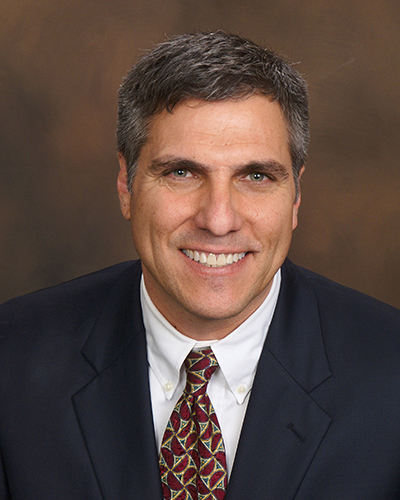 Author E. Hughes Career Achievement Award
School of Business Administration
Vincent J. Kasperick '84 (BBA)
Founder and CEO, AimLoan.com
Vincent J. Kasperick graduated from USD in 1984, majoring in accounting. He joined Price Waterhouse in San Diego, where he received his CPA designation. He then spent 13 years in the banking industry, including seven as the president of a San Diego-based bank specializing in mortgage banking.
In 1998, Kasperick founded AimLoan.com, an Internet-based mortgage lender committed to using technology to deliver transparency, savings and convenience to its customers. Over the past 18 years, AimLoan has expanded throughout the country and is regularly ranked one of the top five direct-to-consumer independent mortgage companies in the nation.
Kasperick is philanthropically active both personally and through his company. He strongly believes in the idea of "social and corporate responsibility" and his company has conducted 52 community service campaigns, raising over $1.5 million for worthy non-profits selected by the AimLoan Associates. In 2010, AimLoan founded the San Diego Blues Festival, an annual hunger-awareness event benefitting the San Diego Food Bank.
Kasperick has served on numerous non-profit boards over the past 25 years including St. Vincent de Paul Village (Father Joe's Village), the San Diego Food Bank, LISC, the San Diego Hunger Coalition and, most recently, the newly formed Catholic Community Foundation of San Diego. He has also remained active at USD, currently serving on the advisory boards of the Nonprofit Institute and the Center for Real Estate.
Kasperick is married to Candace Kasperick, a nurse for the San Diego School District who shares his passion for philanthropy, particularly issues concerning at-risk children and youth. He and Candace live in Ocean Beach and attend Sacred Heart parish.