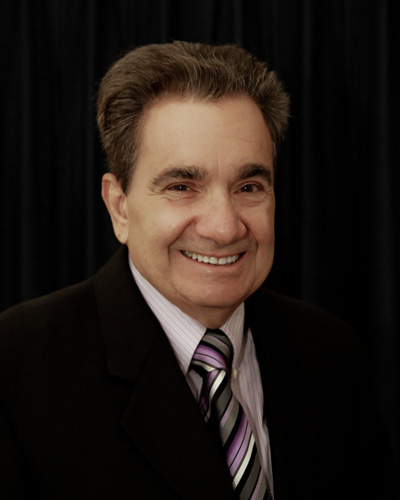 Bishop Charles Francis Buddy Award
A. Barry La Forgia '76 (JD)
Founder and Executive Director, International Relief Teams
A. Barry La Forgia, a former United States Air Force pilot, attorney and business owner, is the founder and executive director of International Relief Teams — a San Diego-based nonprofit organization dedicated to alleviating human suffering by providing health services and critical assistance to victims of disaster, poverty and neglect worldwide.
After La Forgia participated in a mission trip to Peru, where he helped construct shelters for the impoverished people living in the Amazon jungle, he was inspired to start his own nonprofit, called International Relief Teams. In the 28 years since, the organization has given more than $350 million in humanitarian aid and has deployed more than 6,500 medical and construction volunteers to 68 countries including the United States. International Relief Teams has received a four-star rating for 13 consecutive years on Charity Navigator, a distinction achieved by only 1 percent of all rated organizations.
After graduating from the United States Air Force Academy, earning advanced degrees in economics, business and law, and serving in Vietnam, flying over 100 tactical airlift missions, La Forgia ran a successful law practice for 12 years before founding International Relief Teams.
La Forgia has received numerous awards for his visionary leadership of IRT and was named "Citizen of the Year" by the City Club of San Diego, "Man of the Year" by the St. Thomas More Society of San Diego, and was one of San Diego Magazine's "People to Watch," among other awards.
La Forgia resides in San Diego with his wife, Kennette. They have two sons and two grandsons.