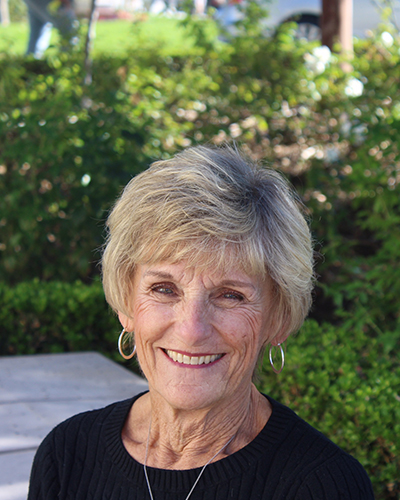 Author E. Hughes Career Achievement Award
School of Leadership and Education Sciences
Marsha McDonald '86 (MA)
Retired Educator
Marsha McDonald earned her elementary teaching credential at California State University, Northridge, and taught fifth grade for three years before pausing her career to raise her two daughters, Shana and Erin.
Troubled by children experiencing academic and behavioral issues when working as an aide in an elementary school, she returned to USD to earn her Master of Arts in Marriage and Family Counseling and a Pupil Personnel Services credential in 1986.
She helped originate a comprehensive elementary guidance program in the La Mesa-Spring Valley School District, spending her 27-year career working at seven different schools. Advocating for early intervention and prevention, she provided services to the entire school community, helping all students reach their highest levels. In addition to individual and group counseling, she presented classroom lessons and offered parent education workshops. She served on the six-member district crisis team called upon in emergency situations and implemented peer conflict resolution groups, Peace Builders, to create a positive school climate.
McDonald presented at workshops and conferences across the country, offering expertise on children with ADHD and the gifted population. She established an East County support group for parents of ADHD children, which she facilitated for 18 years. She and her principal trained more than 1,000 staff members in the Understanding Poverty program to help them understand the effects of poverty on children and their education processes. Additionally, she provided on-site supervision for many students from local universities as they performed internships and fieldwork training for future jobs as counselors. She has also served as an adjunct professor for Chapman/Brandman University and USD.
In retirement, McDonald continues to work with community groups aiding low-income schools, when she's not traveling or enjoying time with family.