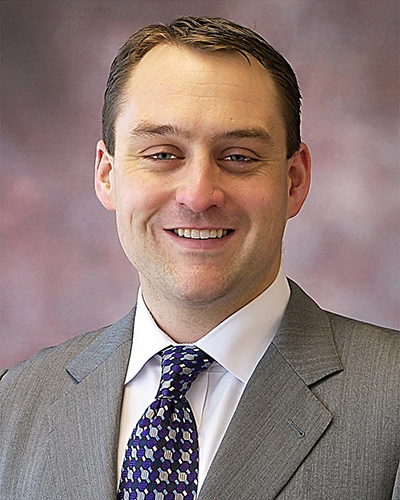 Alumni Emerging Leader Award
Shiley-Marcos School of Engineering
Matthew E. Craig '03 (BS/BA), MBA
Regional Vice President, Eastern Region, Meijer, Inc.
Matt Craig attended the University of San Diego to earn his undergraduate degree in industrial and systems engineering. While at USD, he played Torero football. Craig is extremely thankful for the leadership, mentorship, and education provided to him by the engineering and football programs while attending the USD.
Craig began working at a major retailer as an engineering intern during his junior year and became a full-time employee once he was done with his senior year of football. His career included various roles including assistant manager, developing store manager, and corporate inventory flow manager. In 2003 and 2007, he was presented with the Sam Walton Hero Award for Excellence.
After eight years, Craig took the opportunity to lead store operations for Lotus Supercenters of Shanghai. After three years in China, he then accepted a job in Northwest Michigan as the director of store operations for Meijer and decided to go back to school to earn his MBA at Michigan State University.
In 2013, Craig was presented with the Meijer Dynamic Leadership Award for Operational Excellence. He has now been with Meijer for eight years and has held multiple positions including market director, director of meat and seafood, group vice president stores and, most recently, he is the regional vice president – eastern region, in Detroit, Mich.
Craig serves on the Shiley-Marcos School of Engineering advisory board at USD and lives in Canton, Mich., with his wife, Jessica Craig, and three daughters Kaley, Madison and Mackenzie.