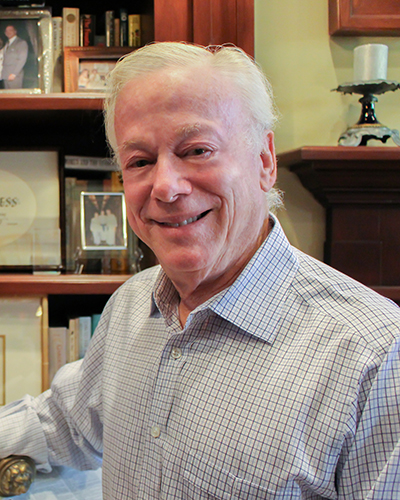 Author E. Hughes Career Achievement Award
School of Law
Michael Kaplan '72 (JD)
Co-Owner, ARKA Properties Group, Inc.
Michael Kaplan earned his bachelor's degree in political science from the University of Southern California in 1969, and his JD from the University of San Diego in 1972. He is co-owner, with his brother and sister, in the family business, ARKA Properties Group. ARKA is an industrial, commercial, and residential property ownership and management company that operates throughout the United States.
After graduating law school, Kaplan joined the law firm of Ambrose and Malat, a small law firm specializing in real estate law. In 1974, Kaplan became a deputy city attorney for Los Angeles. From 1974 through 1991, Kaplan founded and co-owned with his business partner, Mark, Mark Michael Men's Clothing Store. The interest was acquired by Mark in 1994.  From 1976-1980, he also built homes in Scottsdale, Ariz., with his brother, Steven.
In 1977, Kaplan was general counsel for KB Management Company. He became a principal in 1984 and remained until 1988. Prior to KB Management Company, Kaplan had his own practice dealing with complex litigation.
Kaplan joined USD School of Law's Board of Visitors in January 1992. He is also a trustee emeritus for USD's Board of Trustees. He's active in World President's Organization, as well as Pacific Council on International Policy. Kaplan is a lifetime honorary member of the City of Hope Board of Directors, as well as past president of The Sportsman's Club. He received an Honorary Doctor of Science degree in 2006 from the City of Hope Graduate School of Biological Sciences.
Kaplan is fortunate to share his life with his wife of 34 years, Terri, and his 27-year-old son, Adam, a software engineer.