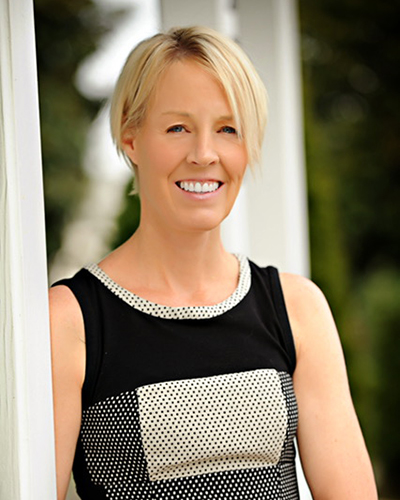 Author E. Hughes Career Achievement Award
School of Business
Michele L. Moore '85 (BBA)
Co-Founder and Former Chief Financial Officer, Zemax LLC
Upon graduating from USD, Michele Moore worked in the San Diego office of KPMG and completed a Master of Science in Accountancy at San Diego State University. In 1991, she and her husband, Ken, founded Zemax LLC, an optical design software company, currently based in Kirkland, Wash.
Moore has served on USD's School of Business Advisory Board since 2014, and is vice chair of the School of Business committee for the Leading Change campaign. In 2012, she and her husband endowed the Kenneth E. and Michele L. Moore Scholarship Fund, to support undergraduate business students who are making a difference as Changemakers.
After selling Zemax, LLC, in 2011, Moore discovered a passion for plants and is currently working on a post-baccalaureate degree in horticulture through a partnership program at the University of Hawaii and Oregon State University. She is developing a landscape and fruit tree orchard in West Maui on former sugarcane land and is a member of Hawaii Tropical Fruit Growers and the Haleakula Farmers Union.
Moore is past president of Pangea Giving for Global Change and currently serves on the finance and other committees for several Seattle nonprofit organizations, including Recovery Café, FareStart, and the Kirkland Arts Center. Moore and her husband, Ken, have been married for 31 years and have two children, Sophie, a recent graduate of University of Washington's Jackson School for International Studies, and Alex, a junior at Reed College in Portland, Ore.