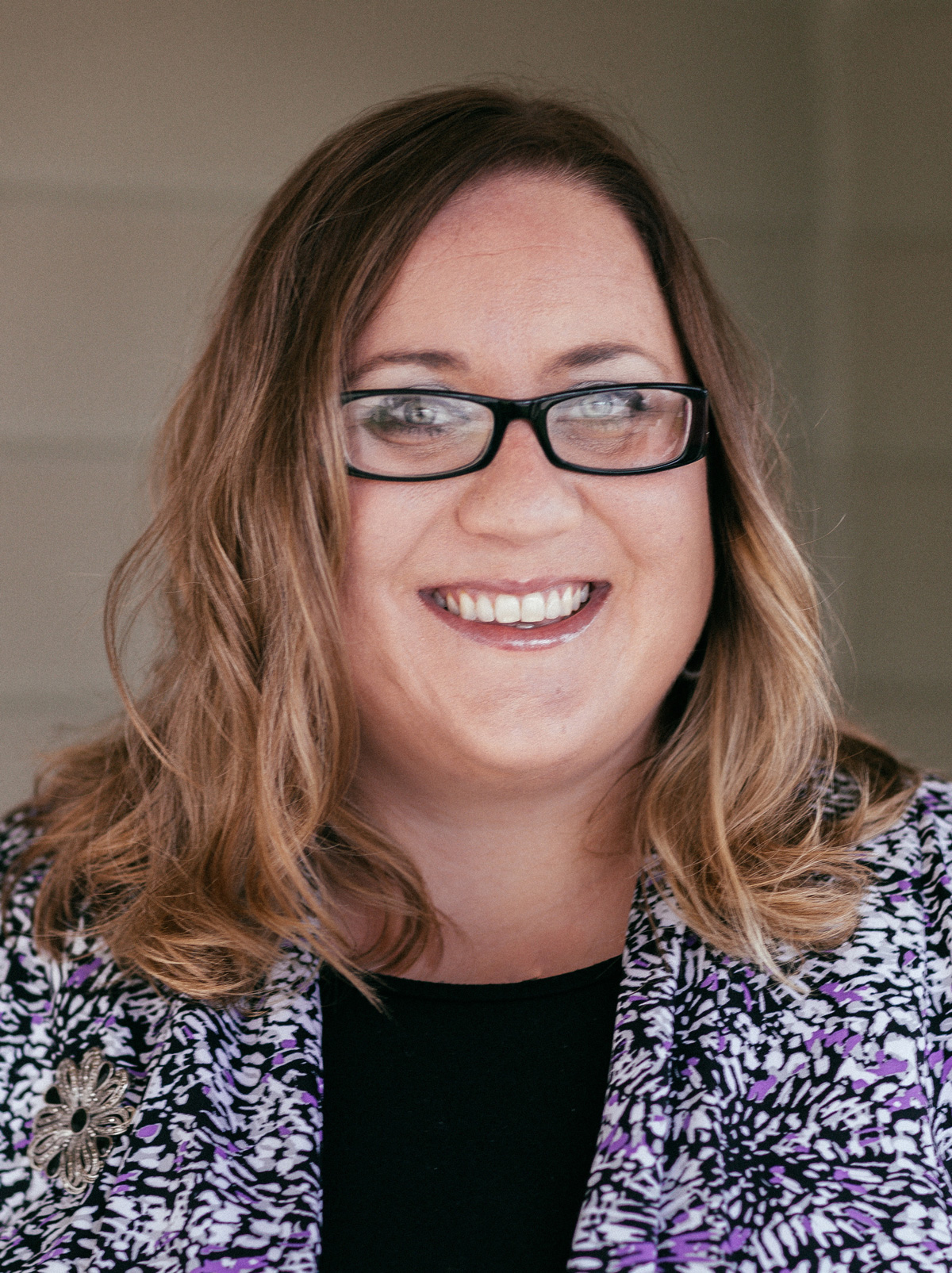 Author E. Hughes Career Achievement Award
Catherine "Caity" S. Riddle Meader '10 (MA)
Executive Director, Family Services of Tulare County
Catherine "Caity" S. Riddle Meader is a quiet Changemaker working in a difficult field that is seldom discussed — serving those affected by the ravages of domestic violence.
She earned her undergraduate degree in social work from San Diego State University and went on to earn a master's degree in Nonprofit Leadership and Management from the School of Leadership and Education Sciences at the University of San Diego.
During her graduate studies, she progressed through the management of the YWCA to earn a promotion as director of Becky's House, the largest emergency shelter and transitional housing facility in the county for women and children escaping domestic violence. Becky's House serves more than 500 clients through its transitional housing program and nearly 2,500 individuals through its 24-Hour Domestic Violence Emergency Hotline each year. It is the only domestic violence shelter that takes people in 24 hours a day, seven days a week, 365 days a year and provides trauma-informed services to its residents. Riddle Meader held this critical position, working full time, while enrolled at USD.
Upon graduation from USD, Caity took on an even greater challenge in service to the community as executive director of Family Services of Tulare County. The nonprofit organization is located in Visalia, Calif., a rural agricultural area in the southern San Joaquin Valley that lies midway between Los Angeles and the Bay Area.
The domestic violence agency serves more than 3,000 individuals each year through a variety of programs and services, including parenting resources, mental health counseling, sexual assault services, supervised visitation and supportive housing. Riddle Meader uses her leadership and management skills to be a Changemaker where help is desperately needed.
She is active in Soroptimist International of Visalia, a service club focusing on improving the lives of women and girls, and was recently nominated to the board of a new nonprofit organization known as the Crime Victim's Advocacy Center, which assists victims of crime with pro bono representation as they navigate the criminal justice system.