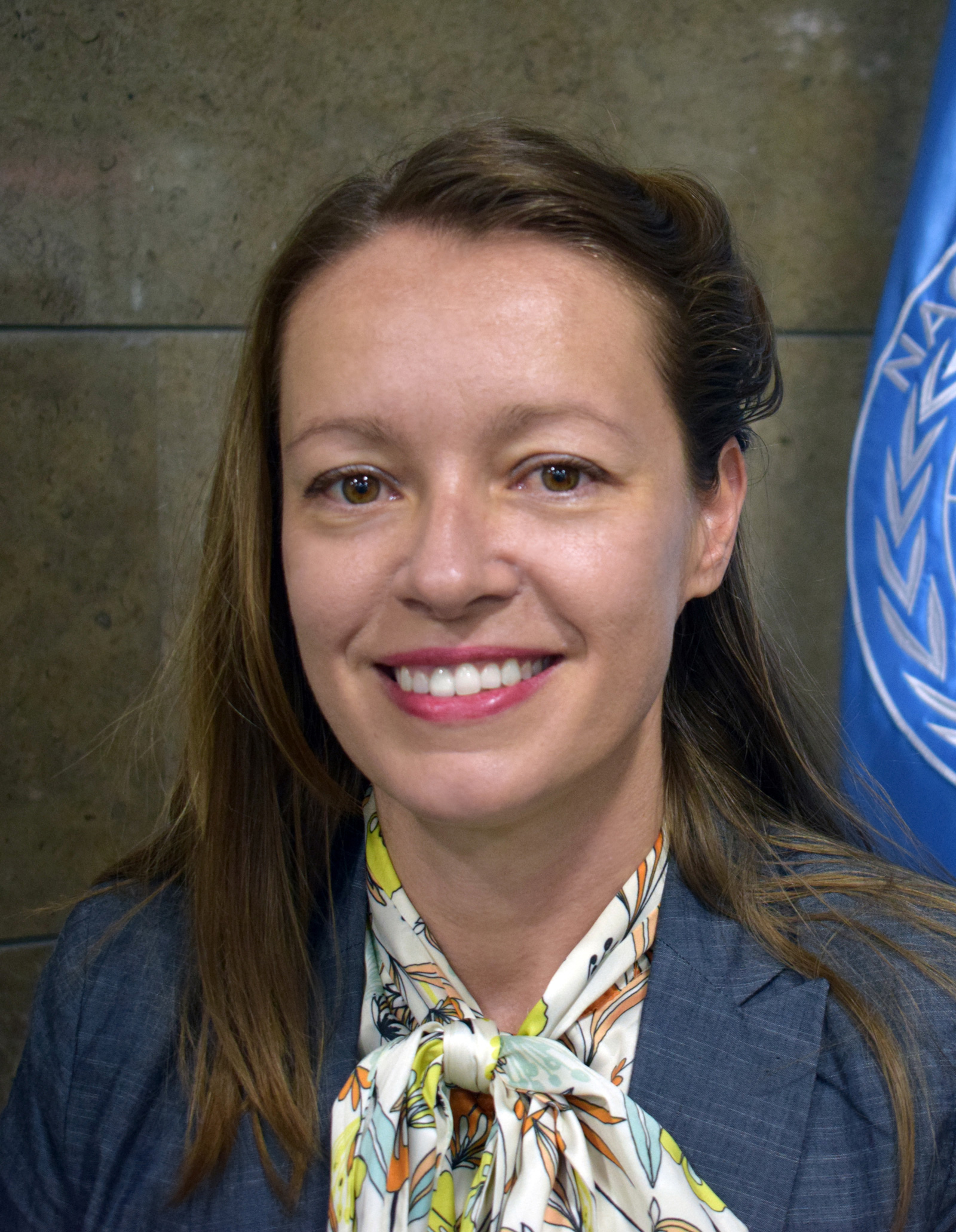 Author E. Hughes Career Achievement Award
Eleonora-Markella​ ​Mantika '06 (MA)
Political​ ​Affairs/Liaison​ ​Officer,​ ​United​ ​Nations​ ​Verification​ ​Mission​ ​in​ ​Colombia
Eleonora-Markella​ ​Mantika hails from Greece. After earning her Master of Arts in Peace and Justice from the Joan B. Kroc School of Peace Studies in 2006, conducted postgraduate research with the Boston Consortium on Gender, Security and Human Rights at Tufts University and helped organize outreach activities for the Boston Chapter of Women in International Security.
Mantika joined the Hellenic Ministry for Foreign Affairs, at the Embassy of Greece in Washington, D.C., as a development assistance officer in charge of bilateral and multilateral assistance projects and donor relations, liaison officer to the World Bank and USAID, the lead U.S. government agency that works to end extreme global poverty and enable resilient, democratic societies to realize their potential. She represented the Greek delegation at the EU Development Counselors meetings and also coordinated humanitarian assistance efforts following the 2010 Haiti earthquake.
Since 2010, Mantika has been working in the field of democratic governance, mine action and rule of law, and security institutions. In Burundi, Markella volunteered with Mines Advisory Group. With the European Commission and the Organization for Security and Co-operation in Europe (OSCE), she followed electoral processes in northern Nigeria, Sierra Leone, Honduras, Paraguay, Peru, Myanmar and Azerbaijan. With the United Nations' Department of Peacekeeping Operations, in Ivory Coast, Liberia, and the Democratic Republic of Congo, Mantika was a disarmament, demobilization, and reintegration officer, as well as a mine action programme officer. She worked on arms embargo/sanctions monitoring, electoral affairs, and joint operations and crisis management.
Since 2016 Mantika has been working on the Colombian peace process as the political affairs/liaison officer with the United Nations Verification Mission in Colombia, in which she monitored the cessation of bilateral hostilities between the government and the FARC-EP guerrilla and the laydown of arms. She is currently verifying the implementation of the peace agreement through the socioeconomic and political reincorporation of the FARC.