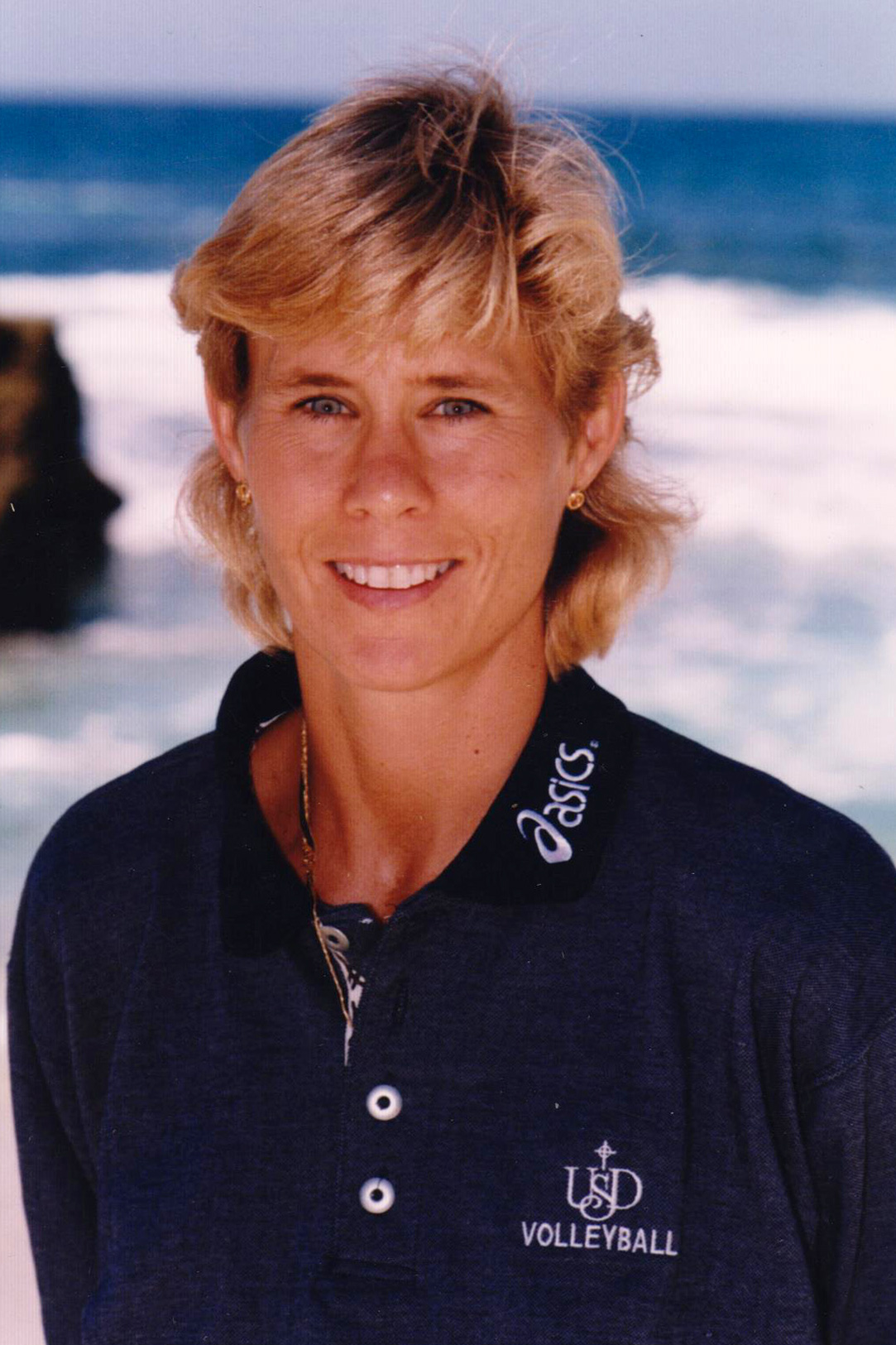 Chet and Marguerite Pagni Family Athletic Hall of Fame
Sue Snyder
Head Coach, Women's Volleyball (1990 – 1998)
Sue Snyder was head coach for the women's volleyball team for nine seasons, from 1990-1998. During her outstanding coaching career she directed the Toreros to the NCAA Tournament four times and to the semifinals of the NIVC Post-Season Tournament twice. The three-time West Coast Conference Coach of the Year led San Diego to two WCC Championships and to the second round of the NCAA Tournament twice (1998, 1997).
Prior to Snyder's arrival at Alcalá Park, USD's volleyball team had won just 10 conference matches in the five previous seasons combined.
Snyder finished her nine-year run with a remarkable 193-89 overall record (68.4 winning percentage); six straight seasons with 22 or more victories (1993-1998) and a school record 19-match winning streak (1997).  Her best season came in 1997 when she directed the Toreros to an overall record of 26-4 and 13-1 mark in the West Coast Conference.  Over her final two seasons she combined for a record of 50-10 and 25-3 WCC mark.
She recruited and coached Petia Yanchulova, USD's first two-time AVCA First Team All-American in 1998 and 1997. Yanchulova was also a two-time Olympian. Additionally, Snyder coached four District VIII First Team selections, four District VIII Second Team honorees, and two WCC Players of the Year.
The San Diego native is a graduate of San Diego State University where she reached two NCAA Final Fours as a player, and twice was named to the NCAA West Regional All-Tournament team. Snyder was a member of the U.S. National Team (1985-86) and was the recipient of the 1986 USA Players' Award. Additionally, she was an assistant coach for the West Squad at the 1988 and 1989 U.S.A. Olympic Festivals. Prior to joining USD, Snyder earned six USVBA All-American citations, one MVP award (1984) and has played for three national team championships.
Since she retired from coaching, Snyder has continued to play volleyball nationally and internationally. She has played on teams that have won more than 10 USA Volleyball Open Age Group National Championships and multiple Age Group World Championships at the Global Cup and Huntsman World Senior Volleyball Championships.