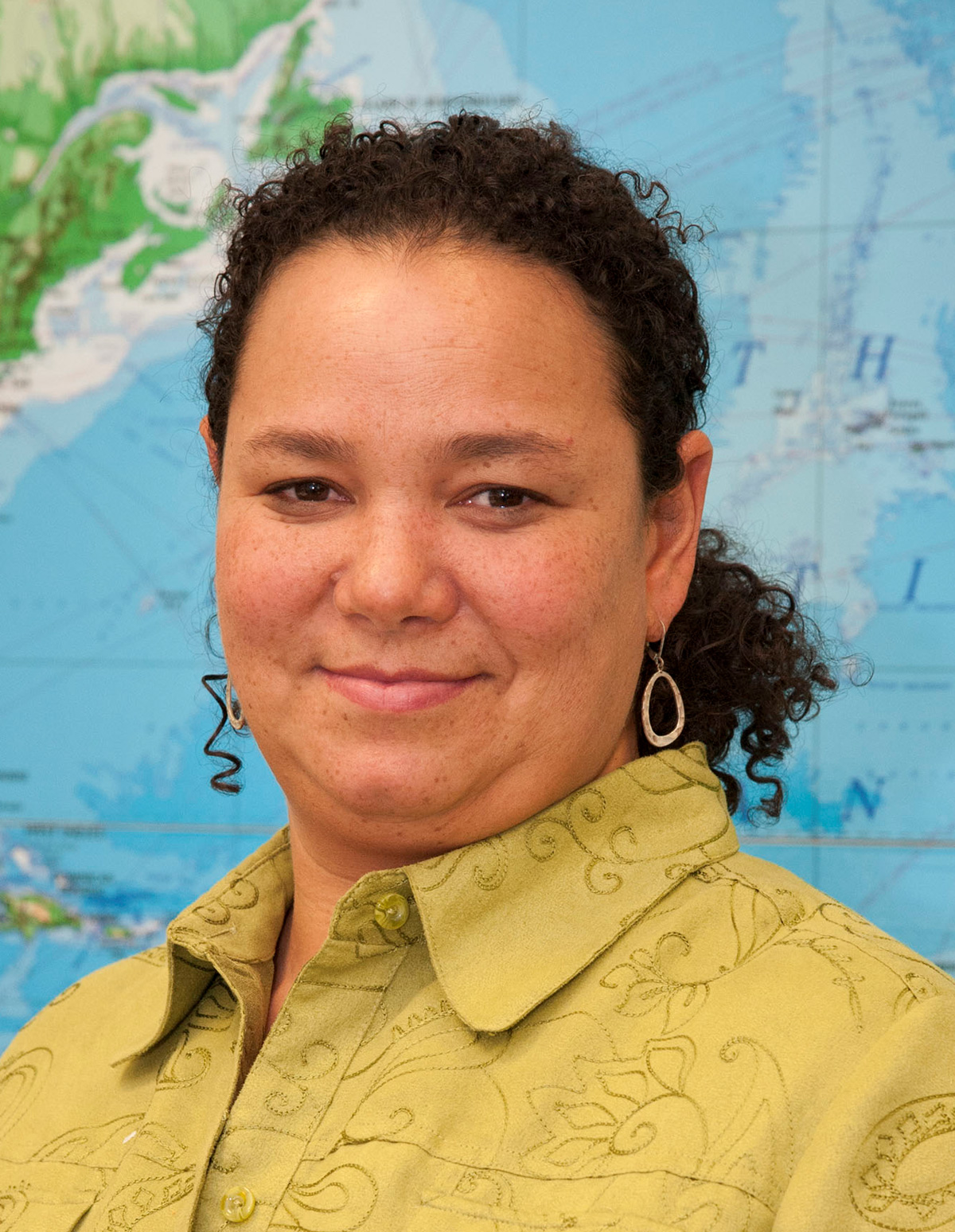 Bishop Charles Francis Buddy Award
Tracy Reines '94 (BA)
Regional Director for U.S. Programs, International Rescue Committee
Tracy Reines has spent more than 20 years in the humanitarian community, working in dozens of locations throughout the United States and around the world. Shortly after graduating from the University of San Diego and extended travel through the South Pacific and South East Asia, Reines was a teacher trainer in the Peace Corps, working with primary school children and teachers in Namibia shortly after the country's hard-fought independence and also volunteered in refugee camps in Tanzania. This experience illuminated challenges, opportunities and complexities in the world, and cemented her desire to make a profession of public service, culminating in international disaster response and refugee resettlement.
Reines went on to earn a master's degree from Harvard University and began her professional career with the Red Cross in New York following the attacks of September 11, 2001, ensuring that several hundred people outside of the U.S. who lost loved ones received support and services. She then went on to Afghanistan, along the Pakistan border, again working in education and leading the development, training and enrollment of girls' schools.
Returning to the Red Cross, Reines began a 13-year journey in international disaster response in which she led responses to close to 200 disasters in 75 countries, including deploying people, supplies, services, and funding. She oversaw the distribution of more than $500 million in humanitarian assistance to roughly 5,000,000 people in need. During this time, she was also in field operations serving people affected by the Nepal earthquake (2015), Liberia's ebola outbreak (2014), the Philippines' Typhoon Haiyan (2013), Hurricane Sandy (2012), Japan's earthquake and tsunami (2011), Haiti's earthquake (2010), and a tsunami in the Indian Ocean (2005).
Reines is currently the regional director for U.S. programs with the International Rescue Committee (IRC), which resettles close to 15 percent of the refugees in the U.S. to ensure refugees pursue and can achieve economic opportunities, education, health, and safety in their new homes.
She is also an adjunct faculty member and a member of the Advisory Board at Georgetown University's Emergency and Disaster Management program. She's also a frequent contributor to industry panels, university guest lectures and national news media as a leader and practitioner humanitarian response and refugee issues in the global humanitarian network.