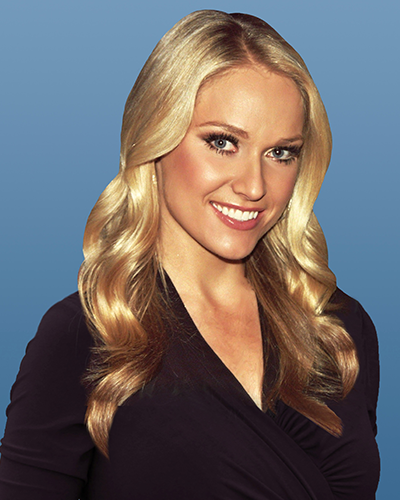 Alumni Emerging Leader Award
College of Arts and Sciences
Heidi Watney '03 (BA)
Host, MLB Network
Heidi Watney is a studio host and reporter appearing across MLB Network's studio programming. During the regular season, Watney hosts "Quick Pitch," MLB Network's nightly highlights show of record. During the offseason, Watney is a contributor to the weekday morning show, "Hot Stove."
Watney also appears on MLB Network's special event coverage, serving as a reporter at the World Series, postseason and All-Star Game.
Before joining MLB Network, Watney covered the Los Angeles Galaxy for Time Warner Cable SportsNet. Watney previously served as the Boston Red Sox field reporter for New England Sports Network (NESN) from 2008 to 2011. In addition to providing live in-game updates and reporting for NESN's pre- and postgame show, Watney hosted the Red Sox Report and the Ultimate Red Sox Show.
Before joining NESN, Watney worked as a sports anchor and host for KMPH-TV and KFIG radio in Fresno, Calif. Watney also worked as a sports reporter and assistant producer for KUSI News in San Diego.
A native of Fresno, Watney graduated with honors from the University of San Diego on an academic scholarship.